4Hospitals, a medical supply distribution company established in 2014, offers medical products and services to clinics in Georgia to ensure they deliver the best care.
The company is an authorized distributor of a large number of internationally known brands, whose portfolio includes a variety of more than 1,000 medical products for traumatology, plastic and aesthetic surgery, general surgery, cardiology, medical hospital furniture, laboratory and diagnostics, anesthesia.
4Hospitals cooperates with more than 100 clinics in Georgia. The company has gained trust and popularity not only in the local market, but among foreign partners as well. The company has been granted awards for its outstanding activities in the Best Medical Distribution Company of the Year Carrefouri l category by Polytech Health & Aesthetics GmbH, GRENA Ltd, IME-DC GmbH, and now from Georgian business award Golden Brand in the category "Medical Products and Services".
Nino Gamkrelidze, Chairwoman of the Board of Directors, and Davit Tsintskaladze, CEO of 4Hospitals, sat down with Golden Brand to explore the role of supply chain management in healthcare and review the company's activities.
Q. In the category of Medical Products and Services 4Hospitals has won the Gold Brand Award. In your opinion, why did experts and customers name you as the best company?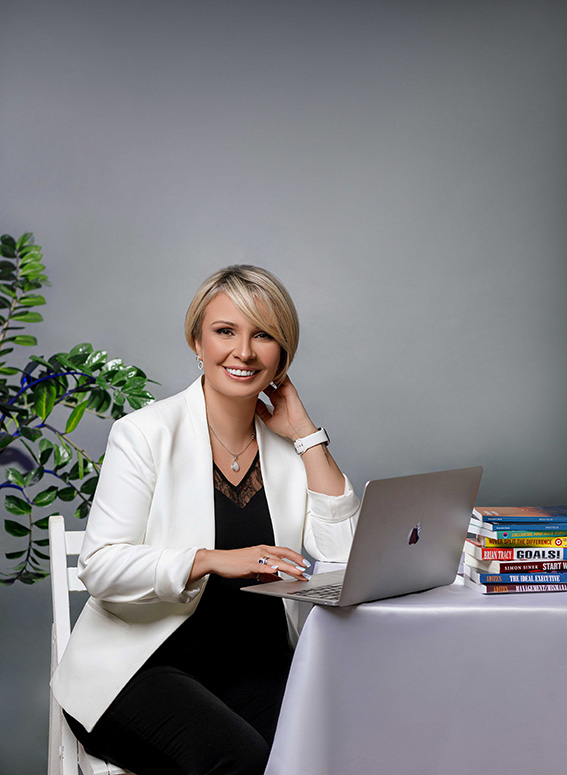 Gamkrelidze: There are about 40 medical companies operating on the market and 4Hospitals is among the top five, the youngest, and with the most diverse medical products in its portfolio. This means that we are developing at the fastest pace.
With tireless work, we have managed to occupy a unique niche in the market. Our uniqueness lies in the fact that we have a complete portfolio of products for the medical field and are able to fully meet the requirements of clinics.
Attention to details, continuous and timely delivery of products, monitoring of the quality of services ⁠— these are the things that distinguish 4Hospital from other companies and lead us to market leadership. We have also made the right communication with the public and reached a larger audience through various sources. We have become more of a trendsetter company than a follower, which means that we dictate certain rules and standards in the market to our competitors.
Q. In addition to Golden Brand, what are other awards that the company boasts?
Tsintskaladze: The company got its first recognition years ago from the British medical products company Grena, whose exclusive representative in Georgia is 4Hospitals. At a joint meeting of distributors, which was attended by representatives of 40 different countries, 4Hospitals was presented with a certificate for "outstanding work".
The next award came from the German company Poytech, which is represented in over 80 countries. The company awarded 4Hospitals "for outstanding activity and work".
Also, the German company IME-DC, which is represented in more than 40 countries, awarded us another certificate for "outstanding activity".
However, we consider the greatest reward and asset in the team to be the trust and recognition we have earned from our customers.
Q. How would you summarize the company's development from 2014 to the present day?
Gamkrelidze: First, let's talk about the positive dynamics: although the market is very competitive, we managed to be dynamic and saw a radical increase in both the assortment and sales volume. In 2021, we saw an increase of about 45% year-on-year, and in 2022, 38%.
The company has grown quite a bit in the last year and a half, which has resulted in the development of infrastructure and a doubling of employees. Currently, we employ 50 people in 4Hospitals. A western regional office was opened in the country's third largest city, Kutaisi.
As for obstacles, the biggest in the last three years has certainly been Covid-19. Recently we have been facing a new challenge ⁠— Diagnosis-Related Group, a new regulation for financing healthcare operations. This primarily affects clinics, which directly affects us.
As in past years we still face fierce competition, which does not scare us; on the contrary, it strengthens us and motivates us to improve. This is not a challenge, it is a natural process.
What is really a challenge for the company are the frequent changes in healthcare regulations, which creates uncertainty in the sector and directly affects us. Uncertainty equals delay and requires full mobilization, sound decision-making and planning.
Q. What is the company's contribution to the development of the medical field in Georgia?
Tsintskaladze: We believe that our contribution is quite important in providing smooth, continuous and correct services of medical products to clinics so that they can also provide timely and smooth service to patients. It is the continuity of this chain that determines development of the sector.
We are leaders in invasive surgery, such as laparoscopic surgery. We try to have innovative and high-tech products on the market. It is partly our credit to support this sector by creating a continuous supply of products that meet the demands of clinics with an ideal balance of quality and price. Also I would highlight our contribution to bariatric surgery, which is developing based on our efforts, in some regions of Georgia.
Q. From which countries do you import products?
Gamkrelidze: Today we have up to 80 regular and 70 occasional suppliers in the international market. We import products from America, Europe and Asia. The company is actively involved in both international exhibitions and locally held conferences and exhibitions in various fields. We are always trying to increase the assortment and quality.
We always try to select products on the principle that the quality is adequate in relation to the price and meets the requirements of our base, because our main task is to be competitive and keep costs down.