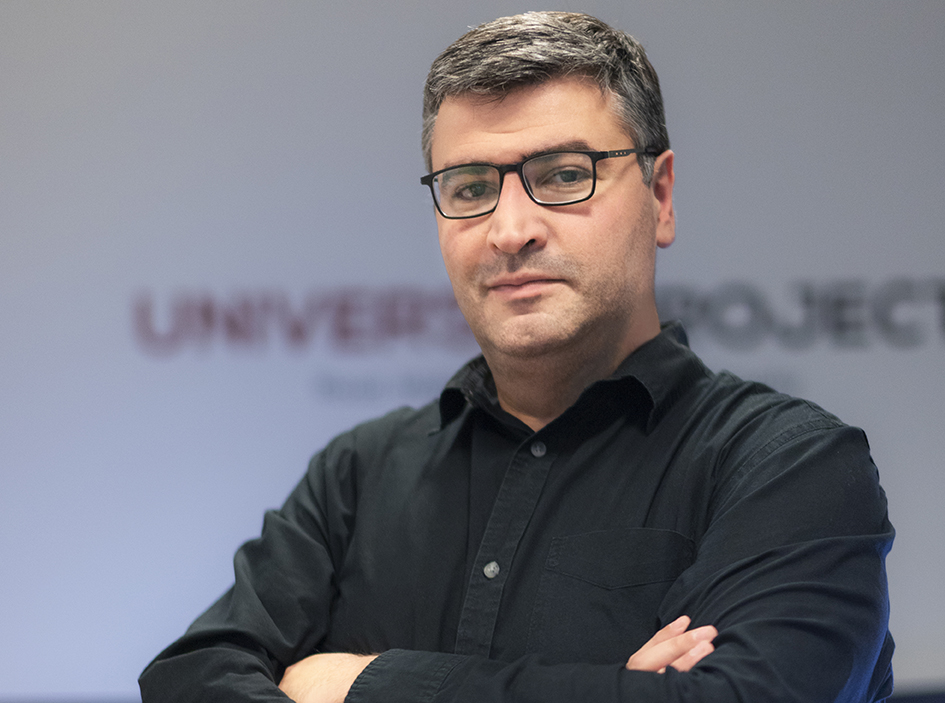 After successfully rebranding in 2021, Universal Project, Georgia's leading construction project management company, with fifty years of experience and history, has begun a new life with a new name and new goals. The company has already taken impressive steps towards taking the lead, and for its success in the previous year, Universal Project has received the Golden Brand award in the category 'Discovery of The Year'.
The company is growing and planning a number of activities in the future to do with training, simplification of design, and quality maximization.
Director of Universal Project, Lasha Chelidze, said the company actively cooperates with European companies, sharing experience, knowledge and innovations.
"As an example of such cooperation, we signed a memorandum with the Swiss company GeoBrugg, a global leader in the supply of high-tensile steel wire safety nets and mesh. Among many other important issues, this cooperation with Geobrugg includes the process of training staff to adapt their work style to European standards," he said.
Specializing in road, water systems, architecture, and topographic works, Universal Project offers a full range of services to customers.
"Partnerships with internationally recognized companies allow the team to solve a project task of any complexity optimally and creatively," Chelidze said.
Q. Please introduce us to Universal Project. How has the company been developed over the years?
A. The company has been operating on the market for more than fifty years, but before rebranding last year, we went by another name – Roadmap Project and Expertise.
We offer a full package of services to our clients. We guarantee any type of complex project completion with our experienced team, innovative approach, and high competency. We serve the state, large investors and any stakeholders.
Today, we at Universal Project mainly specialize in road works, water systems, projecting, and topography works. With the help of our international partnerships, such as with GeoBrugg, our team can work with complexity and widen our influence on the market.
Over the past year, the company has completed a number of private and public infrastructure design projects and dramatically strengthened its market position.
Q. Please go into more detail and tell us how many projects the company undertook last year and which of them was the most distinguished?
A. Universal Project completed more than forty projects last year in the field of roads, architecture and water pipes. The total construction cost of the projects was more than 150 million GEL.
One of the more challenging projects for us was the Metro Station Gotsiridze project. We started preparations in November 2021. After completion, Metro Station Gotsiridze became the first inclusive metro in the Caucasus, fully adapted to the needs of people with disabilities and in maximum compliance with European standards.
Q. You mentioned a recently signed memorandum with GeoBrugg. How did this cooperation come about?
A. Due to the scope of our activities, we often have to deal with geographically difficult terrain, and we work on difficult technical jobs. By signing a memorandum with GeoBrugg, both companies aim to increase the area of their activities by combining knowledge, experience and resources, and to work together on a number of private or public infrastructure projects.
We are proud that Universal Project is the only representative of GeoBrugg in Transcaucasia.
In addition, last year we had a business meeting with the French industrial group, MND France, and discussed prospects of cooperation. MND France specializes in cable mobility, snowmaking systems, mountain safety and thrill-seeking leisure infrastructures.
Q. What are the challenges Universal Project faces on the market and how do you wish the business environment would improve?
A. We are proud that the Universal Project team is staffed with highly qualified people, which simplifies the work process and raises its quality. However, finding such people in the market is quite difficult. We also try to help young people get qualifications and improve their professional skills in order to have more qualified staff on the market. We actively cooperate with the Georgian Technical University, employ excellent students, and promote their professional development. We plan to support more students as the company grows.
Once in a quarter, the Union of Construction Appraisers issues the Construction Resources Book, and basically, the project's accounting documentation is compiled according to the information given therein. The problem is that the pricing policies set out in the book are inconsistent with market data, which further poses a problem for the construction company that undertakes the project.
In addition, the demand for bidding experience of companies participating in public procurement should be tightened, as a number of companies are winning projects at low prices, which leads to a decline in quality. As a result, it becomes necessary to prepare a new project or correct an existing one.
Q. Universal Project has received the Golden Brand award for Road Design and Architecture. What does this award mean to the company?
A. We think that a responsible approach, striving for innovation, and making the right design decisions have become the indicators of our success.
We are especially pleased with the fact that Universal Project was able to complete a number of complex projects in a very short period of time after the resumption of work.
For us, receiving this award is recognition and appreciation of the hard work and enthusiasm which our team shows on a daily basis in the performance of any task.
Winning the Discovery of the Year nomination motivates us and emphasizes that the company is moving in the right direction.
In addition, we are striving to introduce new standards, technologies and innovations that will help us implement projects of national importance, and giving those in need more convenient access to facilities.