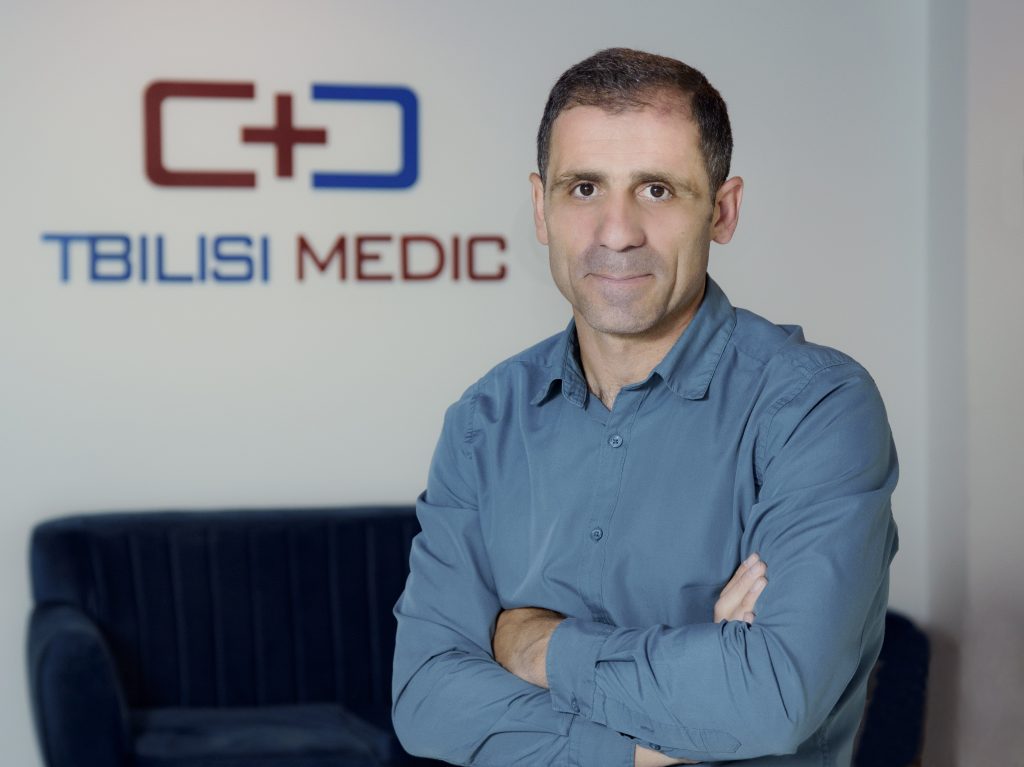 Tbilisi Medic, a company that imports and sells medical equipment, furniture, consumables, patient care products, surgical instruments, and laboratory and high-tech products in Georgia, is striving to expand in the country and make its products and services accessible to all regions of Georgia.
Currently, Tbilisi Medic has four branches, two of which are located in the capital city of Tbilisi.
Last year, Tbilisi Medic opened branches in the Black Sea resort city of Batumi and the western Georgian city of Kutaisi.
"These two branches aim to make it easier for medical staff to care for patients by providing high quality, modern medical products and comfortable services in the Adjara and Imereti regions. We are also expanding our circle of partners and range of exclusive brands", General Director of the company David Kvlividze said.
Tbilisi Medic is also developing its digital platform 'to provide users with smooth online services'. Through the online catalog, our customers can purchase any item on the website www.tbilisimedic.ge without extra effort and use the delivery service anywhere in the country.
It has been twelve years since Tbilisi Medic went on the Georgian market. In addition to supplying medical institutions in the country with medical equipment and consumables, the company also provides medical equipment installation and all necessary after-sales services.
"The goal of the company is to make it easier for people to take care of their health. Our statement, which is 'All Medical Items in One Space', pretty well reflects the company's efforts, which has guaranteed our success over the years", Kvlividze said.
Q. What brands does Tbilisi Medic officially and exclusively distribute, and from which countries do you import products?
A. Today, thanks to Tbilisi Medic, various American, European and Asian brands recognized by the world medical community are available in Georgia, which helps the medical field to function while creating a variety of choices for its citizens.
Tbilisi Medic is a partner of the world's largest medical brands, and we are constantly expanding this circle. At this stage, our company officially and exclusively represents Johnson & Johnson and Bausch and Lomb, Ortho-clinical Diagnostic and ASP USA, Japanese brand Nidek, Chinese brands Mindray and SonoScape, Turkish Brand Turmed, and others.
Recently, Tbilisi Medic has become an exclusive distributor of Dermlite, a leading American dermatological brand with many years of experience.
Q. Of the products offered by Tbilisi Medic, which are the most in demand?
A. Our products are always in demand, be it patient care products, high-tech equipment, furniture or consumables. However, naturally, the coronavirus pandemic increased demand for products needed for the treatment of COVID-infected patients and the post-rehabilitation period.
Q. Introduce us to your clients, which medical institutions do you supply?
A. In fact, we work with all of the country's largest medical institutions, as well as educational institutions and other organizations.
Our cooperation with corporate clients does not only include the operational supply of products. The powerful engineering service of Tbilisi Medic is one of the most important we offer to our partners. We have an ever-evolving team of highly qualified engineers ready to assist our partners in resolving technical difficulties at any time, be it installation, inspection, repair, or any other need.
Q. Please also share sales statistics of 2021.
A. We have quite a positive sales dynamic. Tbilisi Medic experienced a 20% increase in sales in 2021 compared to the previous year.
Q. Tbilisi Medic also offers online sales. How in demand is it?
A. There has been a trend of offering online sales and this service was one of the first to be introduced by Tbilisi Medic, although the pandemic has had a huge impact on the wishes, requirements and needs of consumers. It even more urgently raised the need for an online store and other services, which of course we responded to with maximum customer support. We have not only online shopping, but also installment and on-site delivery services, which our customers use quite actively.
Q. What contribution has Tbilisi Medic made to the development of medical infrastructure in Georgia?
A. As I said, every step taken by Tbilisi Medic serves to simplify healthcare. So our activities in the Georgian medical market, both B2B and B2C directions, are defined by this purpose. An assortment of diverse products and brands, a well-maintained logistics chain, distribution network, engineering services or online services – all of these are intended to support Georgian medical infrastructure and the field in general.