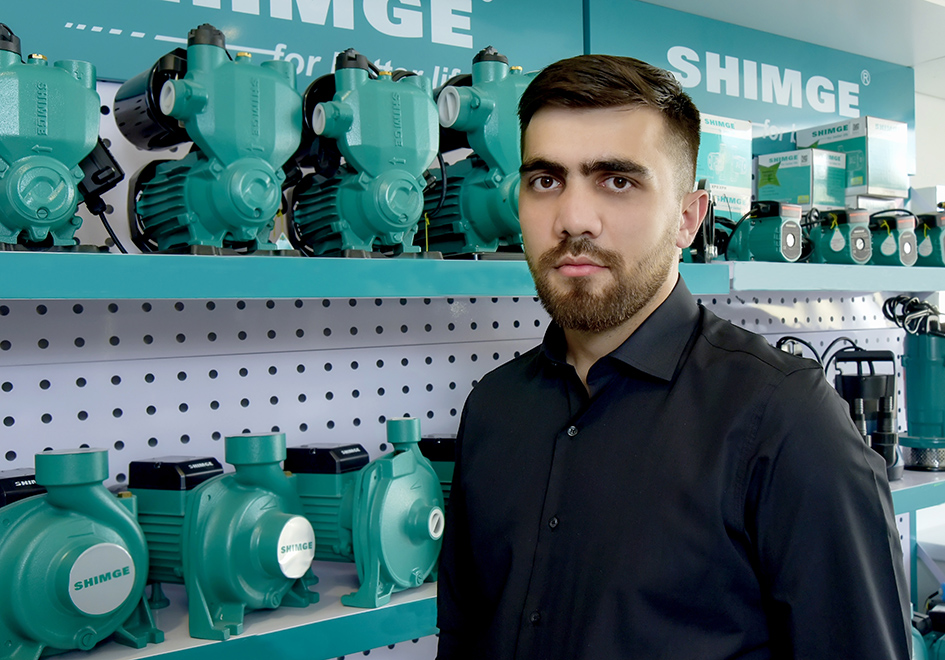 Shimge Water Pumps Georgia has won the Golden Brand award, Georgia's most influential and prestigious business award, often referred to as "the Oscars of the Business World".
The company won the Golden Brand award for utmost success achieved in 2021.
"I believe that Shimge is a leader in water pumps on the Georgian market. It is a successful company. We are always focused on introducing innovations. Also, the products we offer are competitive, of high quality and available. We also offer a good service," head of the company, Raul Khidirov, cited as reasons for the company's success.
Shimge Water Pumps Georgia won its first Golden Brand last year.
The company has been present on the Georgian market since 1998 and initially worked in the plumbing field.
"Later we added water pumps. The products we offer are extremely popular," Khidirov says.
Shimge is a Chinese brand and, as Khidirov says, "it has its advantages compared to other, similar European brands."
"I can definitely say that it enjoys high popularity worldwide and is not inferior to European brands in terms of quality and performance.
"At the same time, the price is affordable. The combination of high quality and lower price makes Shimge water pumps attractive for consumers," Khidirov says.
The company offers all types of water pumps, both for domestic and industrial use, and "lways in large quantities".
"We never stop adding innovative products," Khidirov stated.
Shimge products are available in every region of the country; the company has branches in all large cities of Georgia.
"We easily communicate with consumers. They find us without issue and we offer them the products they need at an affordable price," Khidirov said.
The products offered by Shimge Water Pumps Georgia include well, bore-hole, drainage, sewer, irrigation water, circulatory, fire, freshwater pumps and others.
Khidirov said that the products they offer "are increasingly popular in Georgia" and are "very competitive due to lower price and high quality."
He stated that reliability, flexible service, affordable price and wide presence around the country has helped the company work successfully during the pandemic.
Agricultural companies and HPPs, including Enguri HPP, are among Shimge's larger clients.
Q. Which pumps are most in demand?
A. I believe that well and pressure pumps are more popular compared to other pumps due to water provision problems on the outskirts of cities.
Q. How has the pandemic affected the company?
A. The pandemic has not affected us much. We have managed to overcome the complications of the pandemic easily and have sold our products successfully.
Demand for our products did not decline during the pandemic and we ensured proper service and delivery.
Q. What is the share of online sales?
A. It is not a large share. The share of offline sales is much higher. Of course, we are present on social media and consumers have the possibility to contact us there. However, the scale of our offline sales allows us not to be extremely active on social media or provide an online shop.