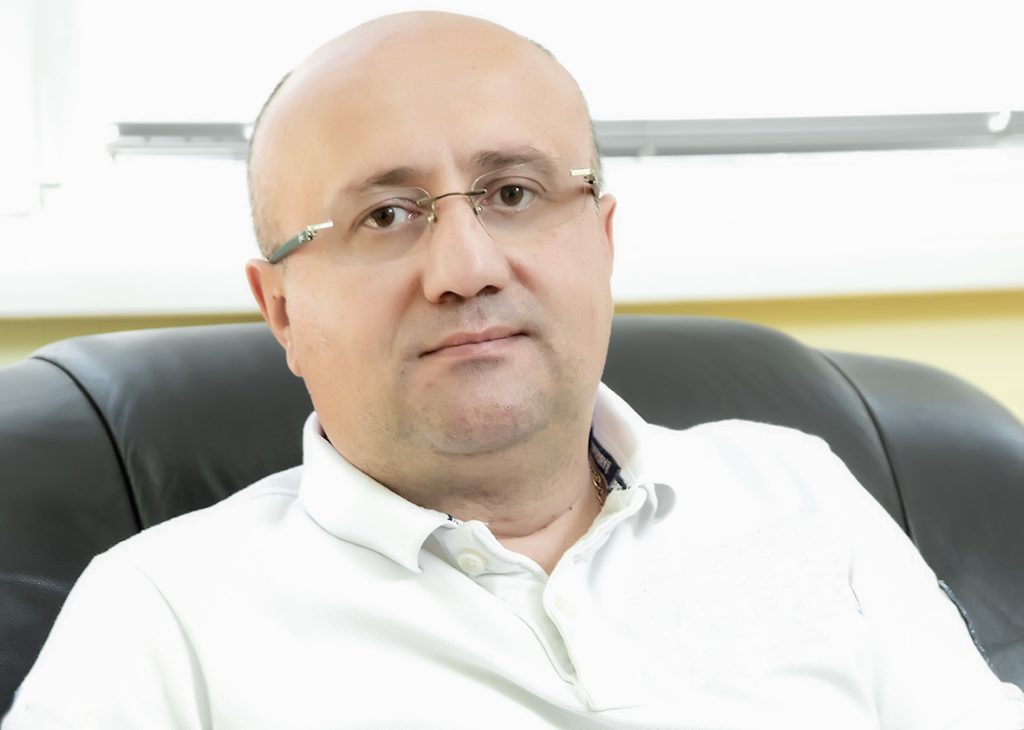 Austrian meat product brand Schirnhofer will expand in Georgia by opening three new stores in the capital city of Tbilisi. Besides offering the famous sausages for which it is known, an Austrian cheese and meat delicatessen can also be found in the new stores, as well as an assortment of freshly baked bread made from Austrian flour in the Austrian style.
One store will be opened on 72 Abashidze Street in the near future, while the two other stores will open later this year.
"All three new stores, like other branches of our supermarkets, will offer customers Austrian meat delicacies, cheese, and cookies made with Austrian technology. Also delicious sandwiches, pizza, hot dogs and everything that is needed for any family will be available at our store," said Lasha Babuadze, Founder of Everest 2010, a distribution company that imports Schirnhofer to Georgia.
With almost a century-old tradition of producing over 600 varieties of meat products, Schir­nhofer is one of the largest Austrian meat product manufacturers, producing 12,000 tons of meat and sausage products per year, using only Austrian meat for production.
The company's head office is located in Kaindorf, Austria, which is considered as one of the safest ecologically. Schirnhofer has 630 partner farmers. Its strict quality control begins at each of these farms. Quality control is paramount at every stage of production, and Schirnhofer uses ultra-modern technologies and laboratories. Schirnhofer holds an IFC (International Food Standard) certificate, which ensures constant product quality control.
Schirnhofer was founded in 1926 by Joseph Schirnhofer. The family business was carried on by his son Karl, who began producing sausages in 1950 with his mother. Soon the company became one of the largest Austrian meat product manufacturers.
Karl Shirnhofer himself was a founder of the Schirnhofer Company in Georgia, which entered the Georgian market in 2007 and quickly gained popularity among customers for its affordability, variety, and top quality products.
This year Schirnhofer has won the Golden Brand award in the category of "favorite meat products".
"Schirnhofer's products have long been loved by Georgian consumers. Due to traditional Austrian quality, a variety of choices and the best taste qualities, Schirnhofer products have firmly established themselves on the Georgian market. For years, Schirnhofer's products have occupied first place among sausages and meat products imported to Georgia," Babuadze said.
Q. How many products are sold at Schirnhofer stores in Georgia?
A. There are more than fifty varieties of meat delicacies and more than ten varieties of Austrian cheese available at Schirnhofer stores.
We also bake about twenty types of bread with Austrian raw materials and recipes.
The Schirnhofer cafeteria, which is open at every Schirnhofer store in Tbilisi, is very popular. At our branches you can taste hot dogs, pizza, fried potatoes, onion and squid rings.
Schirnhofer branches will prepare delicious sandwiches to suit your taste.
Q. As far as meat products, what is the favorite of Georgian consumers?
A. Due to its quality and taste (although the products are not cheap for objective reasons) Schirnhofer meat products are very popular and in demand among Georgian consumers.
I would single out baked goods with Austrian raw materials and recipes. The demand for this type of product is increasing year by year.
Q. Have sales increased over the years in Georgia?
A. Like all other businesses, the last two years have been very difficult for us too. A pandemic, global logistics problems, increase in transport and product prices, inflation problems – all these factors affected our business as well.
Unfortunately, this was compounded by the completely unjustified and unacceptable Russian invasion and occupation of independent Ukraine.
Despite these challenges, our team tries its best to keep the range and prices affordable to customers.
Q. How would you characterize the Georgian market and its competitive environment?
A. The Georgian market for sausages and meat products is saturated and thus highly competitive.
However, we are not afraid of healthy competition. Our main trump card is the high European quality of these traditional products and the high standard of service in the stores.
Q. Schirnhofer has won its first Golden Brand award. How did the brand achieve this success?
A. It is a pleasure to receive any award. Especially when you put so much effort and energy into the work.
The success is due to the traditional Austrian quality of Schirnhofer meat and bakery products and the European standards of service, which our team has been trying to maintain for years.