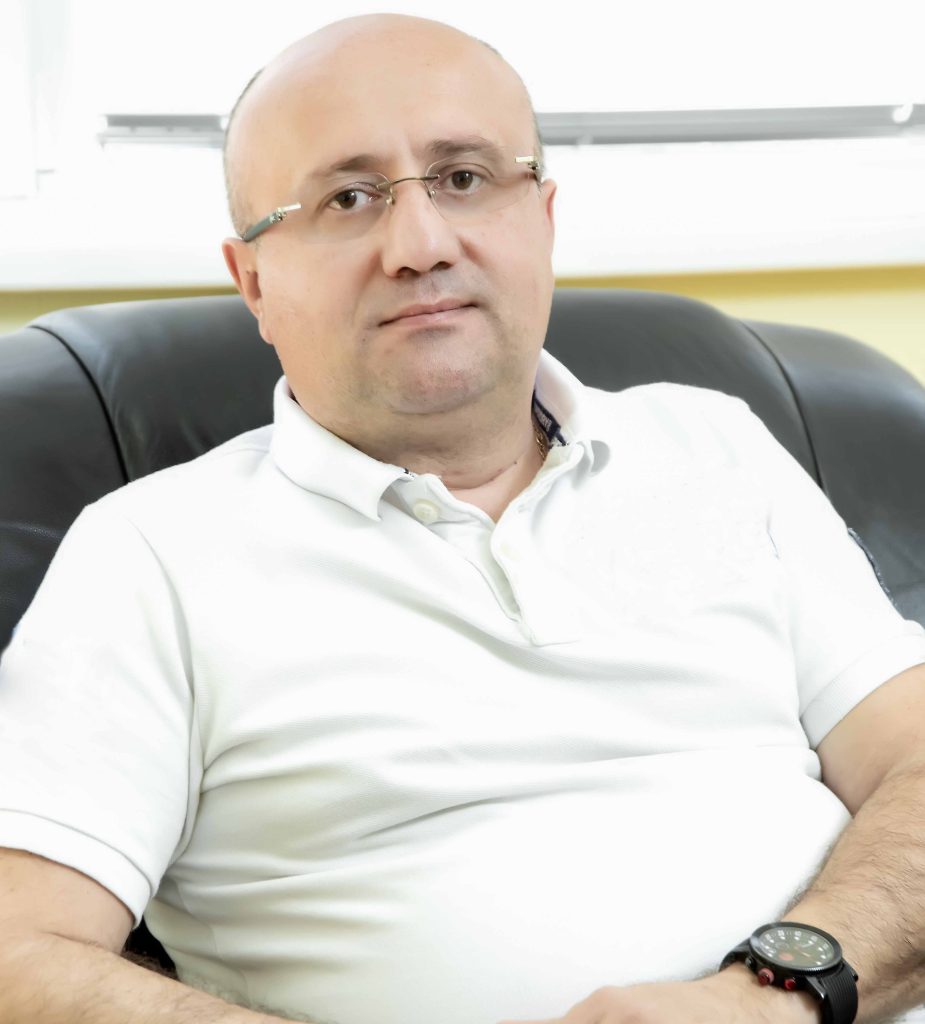 An iconic New Zealand brand of butter, Anchor, continues to provide a variety of butter in Georgia to suit consumer tastes.
In return, Georgian customers have shown their appreciation for the third year in a row with the most influential and prestigious business award, the Golden Brand.
Anchor butter has been available on the Georgian market since 2018. That year, 85 tonnes of Anchor butter were imported to Georgia. Due to increased demand for the product and growing sales last year, 130 tonnes of Anchor butter were imported to the country.
Anchor is available in 140 countries, including Georgia. The annual income of the company is over $22 billion.
"We would like to share our story of goodness from grass to glass with you. Our Anchor Brand comes from New Zealand. Today, thanks to over 130 years of good old dairy know-how, modern innovation and ingenuity, the goodness of Anchor is available in over 160 products", said Lasha Babuadze, founder of Everest 2010, a distribution company that imports Anchor to Georgia.
"With more than 30 manufacturing sites across the country, we process about 16 billion litres of milk every year. We export about 95% of our local production to more than 140 countries", he added.
Made with only the freshest cream from pasture-fed cows, Anchor butter has no additives, no preservatives and no coloring.
The key of Anchor's worldwide success is its quality, which begins with the pastures and continues at every stage of production.
The unique mild climate of New Zealand, the vast, evergreen pastures, and cows raised in an ecologically clean environment, are what determine the consistently high quality of milk and, therefore, Anchor's butter.
Anchor boasts a GRASS-FED certificate which means that the butter is made from the milk of cows which graze on grass year-round.
New Zealand is a country with unique nature and climate, where a balanced amount of precipitation and sun makes it possible for all life to thrive. It is located on the southern edge of the world, between the Tasman sea and the Pacific ocean. This is a place remote from industrial civilization, which has helped protect and preserve the pristine nature and purity of New Zealand for thousands of years.
The country is located on two large Islands, North and South, covered with dense forests, endless emerald-green pastures and majestic mountain ranges. The ecosystem is provided with both regular rainfall and the ideal number of sunny days per year, creating ideal conditions for plant growth. Due to the temperate climate and fertile soils, pastures thrive here. The grass grows rich in nutrients and an incredibly verdant color.
New Zealand has more than 6 million dairy cows, with a human population of 4.8 million.
"Grass is a natural food source for cows, and New Zealand is an ideal place to grow it all year round. At least 2,000 hours of sunshine a year, a fair amount of rain, favorable average daily temperatures and vast expanses of fertile land – there are ideal conditions for dairy farming", Babuadze said.
It is a fact that well-fed cows produce high-quality milk, and that is why New Zealand farmers focus on growing green grass of selected quality and apply the best farming technology to maintain the health and well-being of cows on natural, free grazing.
"They spend up to 90% of their time in open pastures each year, and 85% of their diet is green grass. New Zealand has won international recognition in the field of animal welfare. The global Animal Protection Index also assigns the country first place", Babuadze said.
The New Zealand government prohibits the use of growth hormones and antibiotics in dairy farming.
"All this allows you to get excellent quality milk, unique in its composition", according to Babuadze.
New Zealand milk is a natural source of a biologically available form of calcium, and rich in a number of other essential nutrients, protein and vitamins.
"Butter is one of the purest dairy products in the world. Real New Zealand butter has a rich yellow color – due to beta-carotene – a natural yellow pigment that gets into the milk from the grass that cows eat in New Zealand all year round", Babuadze notes.
Anchor butter contains beta-carotene, which is converted to vitamin A in the human body, a powerful antioxidant essential for the growth and proper function of the eyes and bones, for healthy skin, hair and the immune system.
It also contains vitamins D, E and K, which promote height growth and bone strength. That is why Anchor butter is great for children.
The beneficial properties of butter do not end there. It contains omega 3 and omega 6, which are not produced by the human body, but are essential for its healthy functioning.
Butter contains the vitamin CLA, which reduces the number of fat cells and promotes muscle growth.
"Look out for our Trusted Goodness quality seal on pack. It's our promise, to New Zealand and the world, that when you buy one of our products, you'll be enjoying the world's finest dairy", he added.