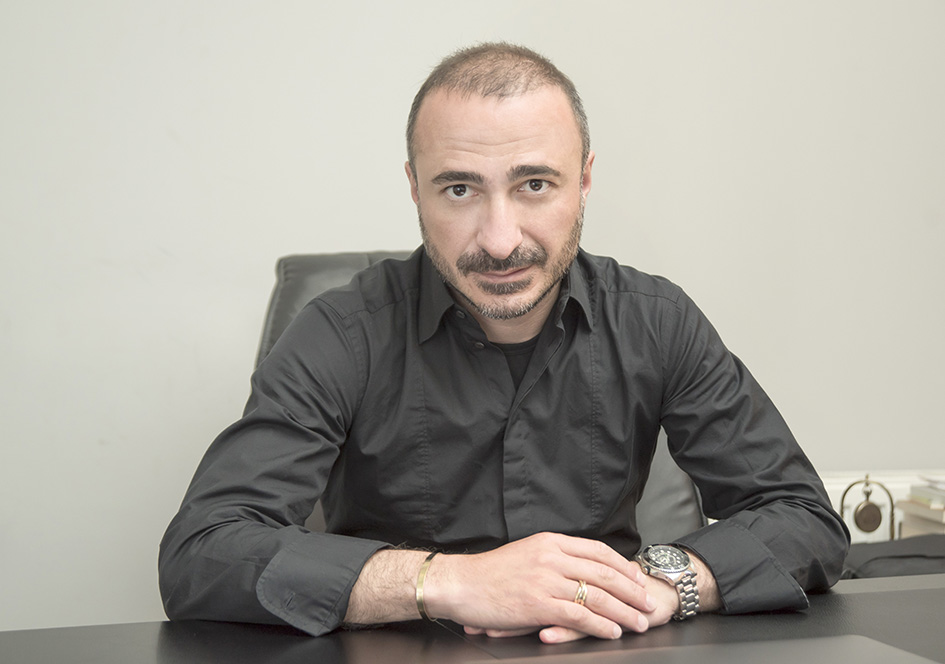 A Georgian company specializing in procurement of high-quality stones from its quarries, Allstone, has expanded in Georgia, opening a new office and showroom to offer a larger assortment and volume of its products.
"A new office and a showroom has been opened on Beliashvili Street, in the capital city of Tbilisi. We now have a big warehouse area and machines. Our main goal is to satisfy all the requirements of our customers. The market is growing in our field, and our main goal is to offer customers a choice of high quality natural stones and services," director of the company, Archil Khacheishvili said.
The unique design facing materials created with natural stones, excavated from Allstone's eighteen quarries, provide a wide variety of products and guarantee an environmentally friendly natural stone selection.
Two high-tech factories operating at international standards and with the latest equipment refine the materials with maximum precision and can create any and all designs in the shortest time.
"Our team has been excavating, transforming and selling natural stone products from proprietary or exclusive quarries for more than ten years. This experience provides us with a guarantee of quality, and recognition from businesses and private customers. Our own quarries, own high-tech factories, and current location, with its simplified tax conditions, let us offer our local and international partners the best price and transportation possibilities," Khacheishvili said.
The company takes both retail and corporate orders. The warehouse allows customers to look at a wide range of products, select any shape, size and texture of product, plan for its transportation, and carry out production, all in a short timeframe.
Allstone offers travertine, marble, mosaic, mosaic figures and cornice.
Q. Allstone has eighteen quarries from which to mine natural stone. Where are these quarries located and which types of stone come from them?
A. Our quarries are located in Turkey. We have two quarries for obtaining marble, one quarry for cyanide, and several quarries for travertines. We get the highest quality stones from these quarries.
The market is growing fast, and the demand for natural stone is huge. Our company has established a solid position in the market and we are one of the largest importers of natural stones. And we meet at least 50% of the travertine demand.
Q. Can you briefly describe the complete cycle – from quarrying to delivery to the customer?
A. First the stone is extracted from the quarry and is given the shape of a block in the first factory. The stone is cut to size in the second factory, processed and given its final shape, and then is imported to Georgia and placed in our warehouses. Then we deliver the products to the customers, and here I would like to mention that in case of any shortcomings, we are customer-oriented and in basic cases we try to satisfy all their requirements.
Q. How popular is it in Georgia to use natural stones in the façade of a building?
A. Recently, the demand for natural stone has increased. Customers use it for the façades of buildings as well as for interior design.
Covering a building with natural stone is thus very trendy and attractive.
The most in-demand stone for façades today is travertine, while for interiors, mostly marble and granite are popular.
Q. Could you please name the most distinguished projects of Allstone?
A. One of our most distinguished projects was City Court, which is covered completely with our travertine.
Also, Allstone worked on Hotel Mercure, Hotel Ibis, and other large projects.
Allstone also cooperates with private entities and among its projects are private houses, swimming pools and interiors.
Q. Congratulations on winning the Golden Brand award. This was the third Golden Brand for Allstone. What led Allstone to this success in your opinion?
A. We are happy to see that our company is the leader in its segment again this year. We want to thank all of the experts who nominated us as the leading company.
Allstone is distinguished by its high quality, comfortable service, fast and reliable delivery of products, and large warehouse.
Our success is due to our loyal customers. We would like to thank each of Allstone's customers and partners for their continued loyalty.