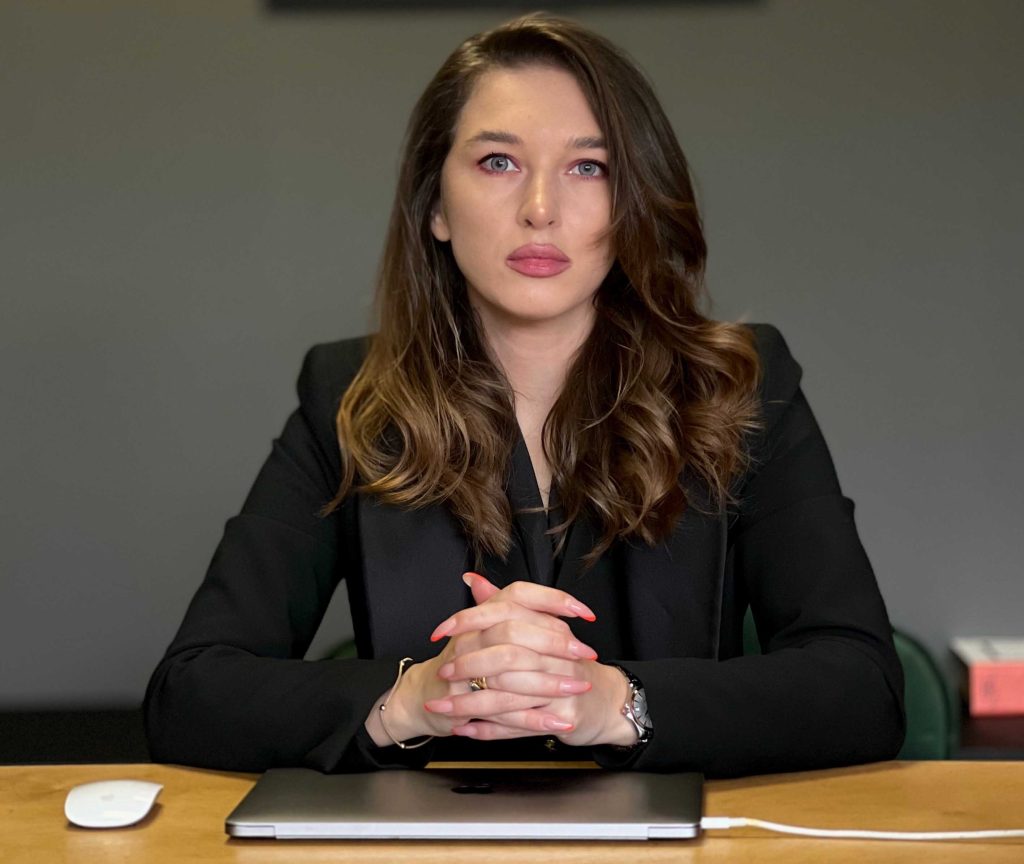 The Azores islands in Portugal and Mount Kilimanjaro in East Africa are the new destinations which Georgian tour operator company Voyager 365 will offer travelers who are looking for new adventures and unforgettable experiences.
CEO of Voyager 365 Gvantsa Gotsiridze said that nine volcanic islands in the Azores and a climbing tour of Mount Kilimanjaro, the African continent's highest peak at 5,895 meters, will impress Georgian travelers.
"Voyager 365 has been distinguished by offering innovative products to the Georgian market since the day of its establishment. A clear example of this was Tunisia last summer, our company's exclusive offer on the local market. In 2022, Voyager 365 will offer several hitherto unknown locations, such as the Azores and Mount Kilimanjaro", Gotsiridze said.
In addition, this year Voyager 365 doubled the number of its employees.
"Accordingly, we have changed our company's address and have united the headquarters and sales office under one roof at a new location. Following these changes, the office is now more tailored to the comfort of our customers, and at the same time it helps increase sales", Gotsiridze said.
This year Voyager 365 will also offer a new video section called 'Story365' where people unknown to the public will share their experiences with the audience and tell about the specific nuances that have created their success.
"This format will be fully motivational and non-commercial", Gotsiridze said.
In order to ensure 24-7 service, the IT department of Voyager 365 is working on creating a chatbot with artificial intelligence that will be able to interact with customers real time and resolve issues.
"The chatbot will be launched by the end of this year in test mode. It will reduce the waiting time for customers and save human resources", Gotsiridze said.
Q. What was the idea of creating a new travel agency on the market, which is already saturated with similar companies and in a time when travelers find it easy to plan tours themselves?
A. Voyager 365 has been operating on the Georgian market since 2019. My goal was to create a company that would be as service-oriented as possible and to expand the travel area of local customers.
My goal was to create a comfortable, loyal work space for employees who would be able to offer a positive product, such as travel to customers in a non-stressful environment.
Also the idea of ​​the company is to be partially non-profit and have a motivational niche. The main benefit of our company's activities is the loyal and benevolent attitude of the audience.
I love to travel myself, and of course before I created Voyager 365, several times a year I planned my own vacation and bought airline tickets and hotels in online booking systems that available to all users. There were a few failed trips, incorrectly selected hotels, locations or airlines.
Since tourism has become one of my main activities, I realized that travel consists of a lot of details often unnoticed by the average traveler. So the objective was to do the work for them.
Voyager 365 helps travelers in this way and organizes tours in any country. Professionals in the field of tourism provide consumers with all the necessary information, tailored to their requirements and budget. It should also be noted that prices are significantly lower compared to other online booking systems due to our cooperation with international partners.
Q. Voyager 365 was opened in 2019, the year the coronavirus pandemic began. Due to the pandemic, tourism was suspended and airspaces were closed all over the world. This would be quite a challenge for a new company. How did you overcome it?
A. The pandemic was quite a difficult stage for the tourism sector. We have been working for three months to refund already purchased tours to customers.
When the borders were closed, the company did not stop functioning, retained all existing employees, and offered customers a vacation in Georgia. This flexible strategy has led to an increase in brand awareness. Team members have learned to adapt, and the company today can easily handle any difficulty and maneuver with an ability to adapt quickly.
When air traffic resumed, we activated destinations that were open to Georgian travelers. Right in the pandemic year we had a group tour in Tanzania, specifically in Zanzibar.
Everyone knows that a strong customer base is the best marketing campaign to increase sales. So our existing reputation ensures high demand in both the individual and corporate segments.
Q. What is the competitive advantage of Voyager 365?
A. There is high competition on the market, and our advantage is high quality of service, new and exciting destinations, constant development, and individualism.
Also, the brand ambassador of our company is traveler and blogger Tite Mikadze, who helps us introduce the local audience to less popular destinations in Georgia. Our collaboration began in January 2020 and the first destination was Alaska. We proved that traveling in pandemic conditions was possible. Then there was Brazil (Rio de Janeiro, Amazon rainforest and Iguazu Falls), San Francisco, Hawaii, Zanzibar.
The main strength of our company is a high sense of responsibility and credibility, reflected in the fact that the company takes full responsibility for services provided from the beginning of the trip to its end. Tour managers are in contact with our tourists 24 hours a day and provide all additional services remotely upon request.
All of the above, the love of the work of the professional team, of our company, and commitment to the idea of creating a positive background in the Georgian market, constitute the advantage of Voyager 365. I would also like to thank our customers for their trust and loyalty!