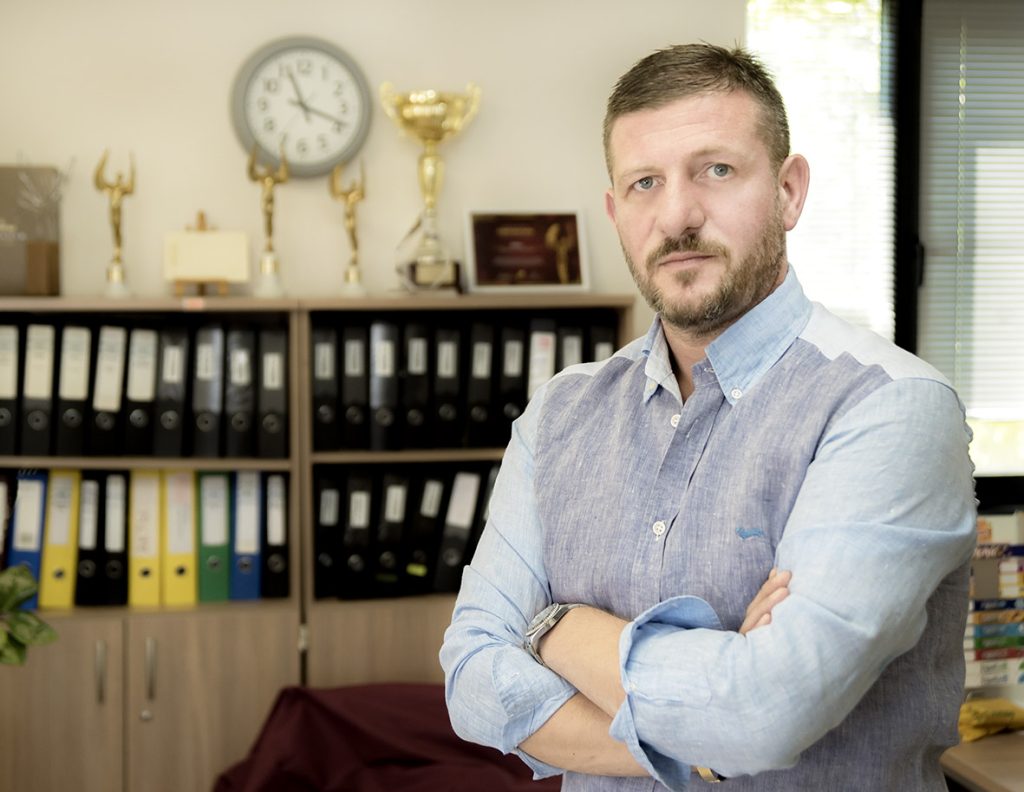 Global chewing gum brand Dirol, owned by Mondelez International, continues systematic development of its business on the Georgian market, now one of the largest markets for the company with "encouraging growth rates".
Last year Dirol faced lingering consequences of the COVID-19 pandemic, but forged ahead and decided to focus on the youth market. The results exceeded expectations, Zurab Lomsadze says, Mondelez National Key Accounts Manager in the Caucasus and Central Asia.
"Purchasing power dropped and there were uncertainties about the future. We focused on retaining our base and the effectiveness of our current performance. As a result, we strengthened our position on the Georgian market. We can't reveal clear results and figures, but we can point out that during the whole year, growth was in the double-digits," Lomsadze said.
Q. Please tell us about the future plans of the Dirol brand for the Georgian market? Do you plan to introduce new products to Georgia and which would those be?
A. Georgia is now the largest gum market for our company in the entire Eurasian area. It shows steady growth and lively consumer engagement year by year, so we consider it a good place for new marketing activities and product innovations.
We have introduced new flavors regularly owing to good customer response, and 2022 is no exception.
In April we added two original flavors to the XXL lineup — Watermelon and Mint.
We enjoy tinkering with product types and forms, it helps us catch up with the latest trends and adjust to consumer demand.
Q. When did Dirol appear on the Georgian market and how has the brand developed since then?
A. Dirol gum first arrived on the Georgian market eleven years ago, in 2011. Since then the brand has developed several product lineups and launched a wide range of flavors, including some oddities, such as Dirol Charcoal.
In 2021 we entered a new market segment for youth. We continue to develop the direction.
Q. How have Georgian consumers embraced products introduced in the youth market segment?
A. The main challenge for products entering the youth segment is to gain trust and then stay up-to-date, and finally, taken for granted as a usual item in the shopping cart. To reach such a perception of new gum we needed to motivate as many young customers as we could to try the new product.
Generation Z is quite open and receptive tol promos, so we focused on creative marketing and advertising companies imbued with imaginative solutions and common sense.
Due to the creative work and experience of our team, Dirol Minions paved its way to customers' preferences and became one of the most in-demand products. Now we are continuing to carry out our own research to for more precise information about sales volume.
Q. How important is the Georgian market to Mondelez's business today? What growth prospects do you see in the country?
A. The Georgian market is one the most important to Mondelez. We have been developing our brand here for some time, but there is still room for experiments and new achievements. We see already that buying Dirol has become one of the stable everyday habits of Georgian consumers.
We see vibrant activity in response to our promo campaigns, so our next objective is to gain the leading position on the local gum market.
We believe in our product, and that belief helps us move forward while remembering consumer needs.
Q. In general, could you please summarize 2021 – what were the biggest challenges, biggest achievements?
A. In 2021 the market was still weak from the consequences of the pandemic. Purchasing power was low and there were many uncertainties about the future. We focused on retaining our base and the effectiveness of our current performance.
As a result, we strengthened our positions on the Georgian market. We can't reveal clear results and figures, but we can point out that during the whole year business growth has become double-digit. It means that customers surely appreciate our brand, show lively interest in new Dirol products, and the market is about to fully recover.
Q. Also, how has the year 2022 started for your company, and what are your expectations?
A. The beginning of 2022 was rather inspiring for us, in that, after the results of the last year, we felt the spirit of creativity and motivation. But as the retail market becomes more and more dynamic, the situation can change quickly. Both customers and international companies must be agile and ready to react quickly to possible changes. So now we focus on keeping up by building powerful brand communication and introducing innovations to the market.
Q. Georgian customers have named the Dirol brand their favorite brand again this year. What brought Dirol this recognition, in your opinion?
A. We are glad to find Dirol in the status of most preferred brand among Georgian customers again. It is undoubtedly the result of the professional, day-to-day work of our team and of our innovations, a significant part of our brand strategy.