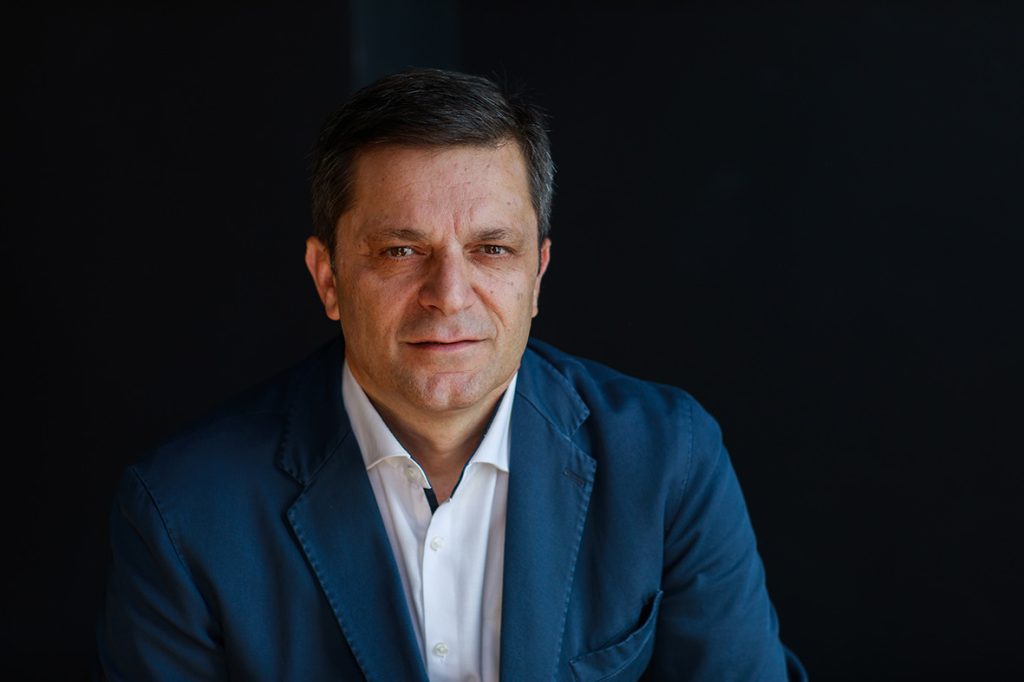 Georgian bread and biscuit company Madam De will increase productivity, create new products, and implement new technological approaches after the company finishes upgrading its manufacturing equipment.
The company is also planning to develop its own store-bakery chain, first in Tbilisi and later in other cities across the country.
"Once we complete the re-equipment of the factory, which will be at the end of June, our productivity will allow us to think seriously about exporting our products. We're thinking about exporting products such as muffins and cookies, also frozen baked daily consumption products, which have a longer shelf life. We are in negotiations with neighboring countries," Director of Madam De, Alexander Ratishvili said.
Madam De offers delicious Georgian rolls, bread and biscuits, such Hamburger buns, the Big Taste bun, hamburger buns with sesame, hot dog buns, the Big Mac bun, Toast bread, Sandwich bread, sweet rolls, vanilla muffin, vanilla and cacao muffin, orange muffin, cacao muffin, and cookies.
"At present we produce about twenty products, which include bakery products and confections such as muffins and sweet biscuits. The demand is quite high and therefore we are completely focused on the range we have. However, naturally we are going to add new products," Ratishvili said.
Q. Please tell us the history of Madam De from the very beginning to the present day.
A. The history of Madam De goes back to 1999 with the supply of baked goods to McDonald's. The first products we launched were the hamburger bun, Big Mac bun and Hot dog bun.
After ten years of cooperation, we stopped working with McDonald's and since then our business is entirely based on supply and distribution to retail chains. Today the products of Madam De are sold in both chain and non-chain markets, enabling our customers to buy a high quality and trustworthy product.
Q. Why did you stop cooperating with McDonald's?
A. The reason is that a very large factory was opened in Ukraine with the same profile as Madam De. That factory started to supply the McDonald's networks in Ukraine and Belarus, with much higher productivity and powerful equipment, and their price was much lower than the prices we offered McDonald's. Accordingly, McDonald's made the decision to buy buns from the Ukrainian factory. However, recently a new factory has been built in Georgia which resumed supply to the McDonald's chain again. The plant supplies the networks of Georgia and Azerbaijan.
Q. Twenty-two years ago people in Georgia were not familiar with such baked goods. How easy was it for Madam De to make its products popular and tradable?
A. At that time this type of product did not exist in Georgia at all and Georgian consumers did not know about it. Our factory opened in parallel with the opening of the first McDonald's restaurant. Establishing ourselves on the market was very difficult for us, because the people were not familiar with these products.
Gradually, consumers realized how good our products are. McDonald's also contributed through its restaurants and an active marketing policy. Fast food products have become more and more popular among consumers and they have even started consuming these types of products at home.
Q. What is the technology that Madam De employs in its production?
A. From 1998-99, when we went into operation, we introduced the technology of bakery production, which I cannot talk about in detail, but I will say that it meets international standards.
From the moment of establishment, our objective was to offer new, special products to clients. For this purpose, we launched a partnership with one of the biggest industrial corporations in the USA, EAST BALT Inc. They assisted us in setting up a unique technological system, which today makes our product different from all others.
We routinely introduce innovations in the field of technology, for diverse choice and development, with new types of equipment and the consultation of foreign colleagues. We are currently in the middle of one such project, which, as I said, will be completed in two months.
Q. It seems that the consumer market has changed significantly along with the development of Madam De …
A. Over the years, our consumer market has been refined, becoming much more demanding, especially in terms of quality. It became more difficult to operate in the market, although not really for us, because from the very beginning we were used to introducing high standards, otherwise we could not have cooperated with McDonald's.
Q. How many buns does Madam De produce annually and what is the company's current share on the market?
A. We produce about ten million buns annually.
We take 25% of the market in the area of buns. In the bread segment our share is less, because bread is not the main direction of our company. As for the confectionery segment, the company has about 3-5% of the market.
Q. Where do you get raw materials?
A. We get all kinds of raw materials from local producers. Of course, the most important raw material for us is flour, which we get from Bevrili Group Ltd., a Georgian company that processes flour.
However, the import of wheat from Russia to Georgia has been delayed for several months due to Russia's increase in export quotas, which has led to a sharp rise in wheat prices. Our supplier was also forced to temporarily suspend wheat imports and instead buy flour directly from Russia.
Q. Madam De has won the Golden Brand award. What led the company to this success, in your opinion?
A. It is very satisfying for us to become the winner of the Golden Brand in the category of favorite bread and biscuits production. This was a surprise to us, and thank you for noticing and appreciating our hard work over the years.

In my opinion, during these twenty-three years, we have greatly improved our business, we have grown, we have increased our competence, we have improved our responsibilities. Madam De contributed a lot to developing a habit of consuming this type of product. We managed to formulate the right management and marketing strategy during this period.