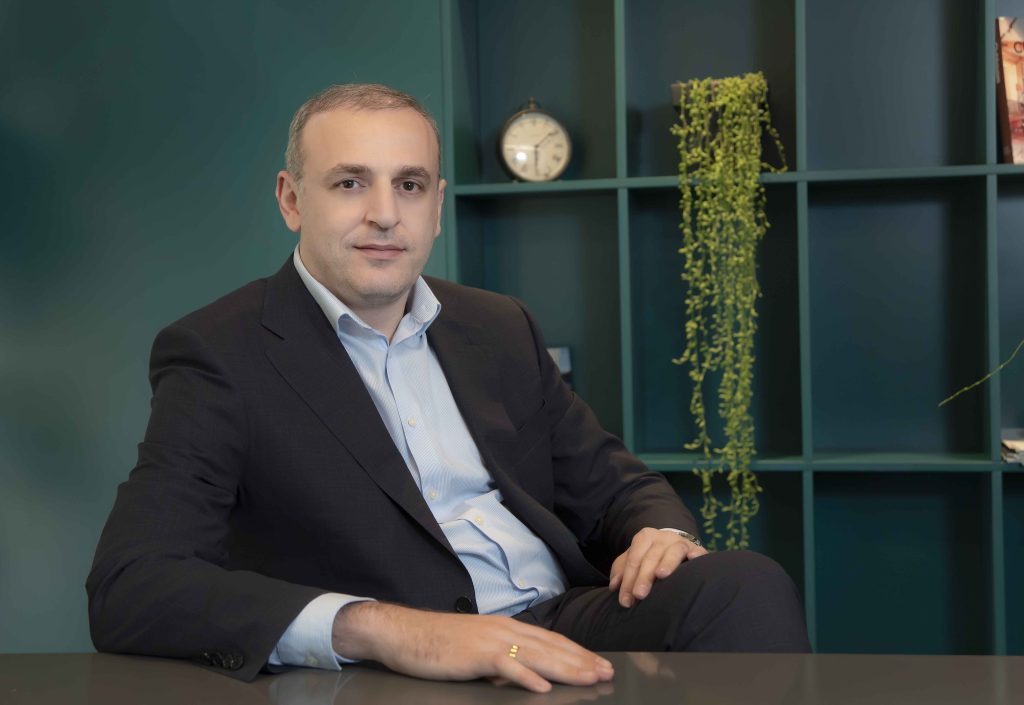 Georgia's leading development company, Archi, has won the country's most prestigious and influential business award, the Golden Brand, for utmost success achieved in 2021.
"The company is growing at a rapid pace. We are very pleased that according to consumer surveys, Archi is the preferred development company with the highest awareness and credibility. We are very happy to have received the Golden Brand award. Our main priority is to take care of the residents of our buildings, therefore we always do our best to offer the best quality and service to our customers", CEO of Archi, Shio Khetsuriani, said.
Since its establishment in 2006, Archi has managed to establish itself as a reliable and stable development company, which today unites more than 20,000 residents under 38 completed residential projects, with a total space of 660,000 sqm, and 18 ongoing projects in virtually all districts of Tbilisi, Bakuriani and Batumi.
Archi plans to start construction of about five residential buildings and "several local and international brand-name hotels" in Tbilisi and Georgia's seaside and mountain resorts, Khetsuriani said.
"Our goal is to offer the best choice to customers in all districts of Tbilisi. In addition, we have projects in Bakuriani and Batumi", he added.
Q. How has the construction market and the demand for new apartments changed recently? There is talk that apartment prices will rise due to the influx of Russian citizens.
A. There is no demand for Archi residential buildings from Russian citizens and accordingly the rising cost of apartment sales is unrelated.
Recently, the prices of construction materials have increased significantly, which naturally led to an increase in sale prices. At this stage, the price of apartments has increased by about 10-15%, and if the trend of rising costs for construction materials continues, rising sale prices are inevitable.
Q. And what about sales statistics? Is there an increase or decrease in sales?
A. The coronavirus pandemic in 2020 led to a decline in sales, although by 2021 the market had begun to recover and sales slightly exceeded even those in 2019.
Demand for real estate in Georgia is growing from year to year, except for the beginning of the pandemic, when sales were down.
Q. What makes Archi residential buildings stand out? Why should we buy an apartment in an Archi building?
A. Archi is a leading development company in Georgia. We have sixteen years of experience, and we offer the best to our customers. The main priority of Archi is quality, so all residences are built with the highest quality building materials. We single out the German ytong block, which has unique energy-efficient properties, is fireproof and environmentally friendly.
We offer our customers the widest choice of apartments in almost every district of Tbilisi. We also have completed projects in Bakuriani and Batumi.
We pay great attention to the visual side of residential buildings. We always consider the area where our buildings are built and therefore create aesthetically pleasing projects that are tailored to the environment. In all projects, we take into account recreational zones as much as possible and design yards for the comfort of residents. Our apartments are optimally planned out, though we can offer individual planning to customers.
The relationship with residents in Archi does not end when buying an apartment. Our main priority is to care for the well-being and comfort of residents. We try to offer the best service even after the purchase of the apartment. In addition, we entertain our residents with various events and activities.
And one of the most important benefits is that we offer customers the best payment terms tailored to their needs.
Q. Tell us how Archi ensures safety standards during construction?
A. Archi is a development company. The actual construction of our buildings is carried out by partner companies. Although these construction companies strictly control the observance of safety norms at each facility, we have hired a company that exercises additional control over the facilities.
Q. What are the Corporate Social Responsibility (CSR) activities of Archi and how important is this for the company?
A. We pay a lot of attention to social responsibility. Five percent of Archi's profit is spent on CSR activities.
The company gives priority to environmental protection, childcare, sports, and the popularization of a healthy lifestyle in Georgia.
We undertake planting campaigns, in which our residents are actively involved.
We collaborate with various charity organizations.
In terms of supporting Georgian sports, we have donated apartments in Archi projects and became sponsors of many Georgian athletes, including Lasha Talakhadze, Geno Petriashvili, Levan Saginashvili, Nugzar Tsurtsumia, Lasha Gobadze, Beka Lomtadze, Lukhum Chkhvimiani, Lasha Shavdatuashvili, Vazha Margvelashvili, Zurab Kakhabrishvili, etc. We are also a sponsor of various sporting events and teams.