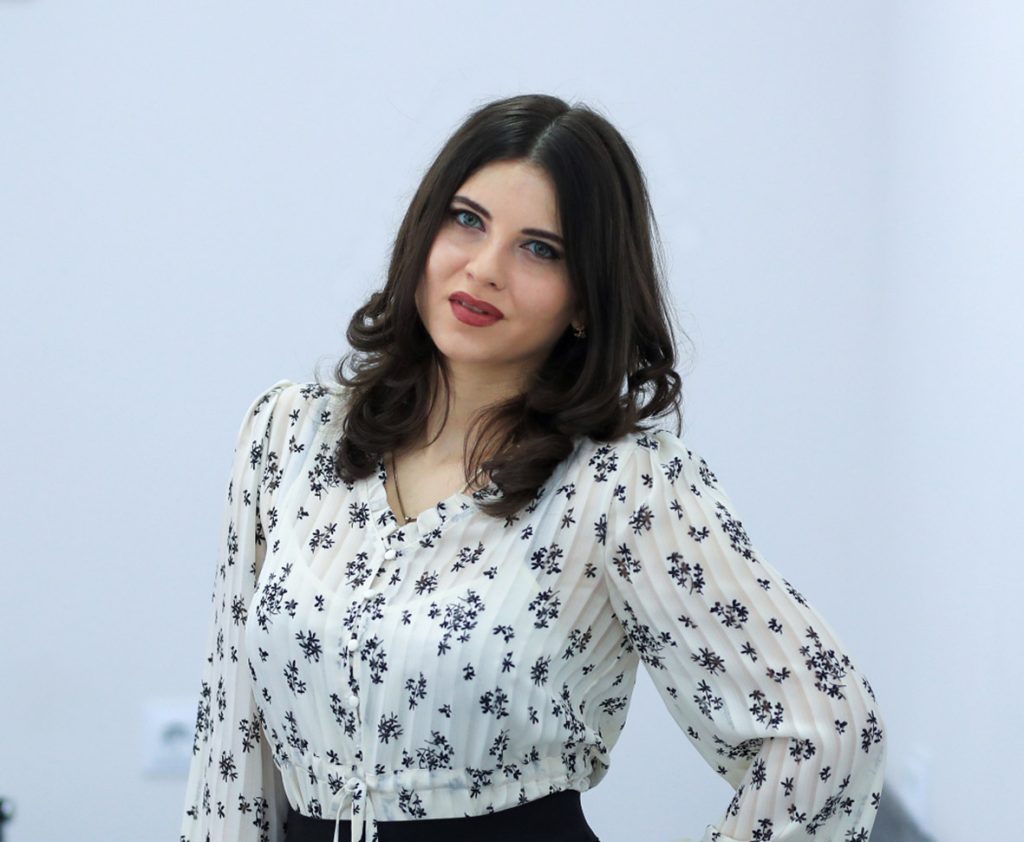 A Ukrainian brand of household goods for cleaning, cooking and food storage, Melochi Zhizni, occupies 55% of the Georgian household appliance market, according to a 2021 study conducted by the Georgian company Libo Group, an official importer of Melochi Zhizni in Georgia.
"This result proves that Melochi Zhizni is a leader in the Georgian market. Melochi Zhizni has also won 'the favorite household goods' nomination of the most influential business award ceremony in Georgia, the Golden Brand, for the second time in a row. This encourages us to expand our reach in the country and fulfill the needs of Georgian consumers," said Eka Maghlaperidze, head of the marketing department at Libo Group, a marketing, sales and distribution company that has been importing Melochi Zhizni to Georgia since 2005.
Melochi Zhizni offers about 200 types of product, created with the highest quality raw materials and in compliance with international standards. The brand is represented by a wide range of household products and combines all seemingly small but very important products, such as baking paper, aluminum foil, cling wrap, roasting sleeves, dishwashing sponges, garbage bags, household gloves and many more.
The brand slogan 'happiness is in the small things' indicates their importance and provides homemakers with the comfort that will simplify 'fuss' in the kitchen.
Melochi Zhizni products can be purchased in almost all chain stores throughout Georgia, and in wholesale and retail outlets.
Q. As the Golden Brand award is given to companies for their successful operations of the previous year, please share some of the successful developments of Melochi Zhizni from 2021.
A. 2021 was a very successful year for our company in sales and marketing. Last year the sale of Melochi Zhizni products in all categories increased by 30% compared to 2020, with parchment paper, foil and gloves the top-selling products.
Last year we expanded the distribution network of Melochi Zhizni and entered a number of supermarkets, in particular the Magniti and Madagoni supermarket chains. Now we can say that the products of Melochi Zhizni are available at all stores in Georgia.
Q. Currently, Ukraine is at war with Russia. How do you think it will affect the development of Melochi Zhizni in Georgia?
A. Melochi Zhizni has been on the Georgian market for eighteen years already, and as never before, our partners are in the most severe political and economic situation in Ukraine, fighting the open, full-scale aggression of Russia. We would like to express our solidarity and strong support for our partners and the Ukrainian people on behalf of Libo Group!
Due to the current situation, when not only Ukraine but the whole of Europe is under threat, it is difficult to talk about specific brand development plans. However, many years of experience show us that Melochi Zhizni is developing from year to year, improving the production of technology, increasing product range, and so we hope that after the situation settles down, the brand will assume its usual pace of development.
Q. Last year Melochi Zhizni was going to introduce 'several innovative products' on the Georgian market 'to ease everyday work for homemakers. Could you please tell us which innovative products you introduced?
A. Melochi Zhizni products are designed to ease the daily activities of homemakers and respond to their basic needs. So the brand's main objective is to create products tailored to consumers, of high quality and at acceptable prices.
Design changes for a number of products are underway to make them more functional. For example, special plastic bags are being created for household or other waste which will not be torn by sharp items inside.
Last year we offered Georgian consumers special ziplock plastic bags to store and freeze fruit and vegetables, which provide convenient packaging and relatively long storage without drying and damage.
Q. Melochi Zhizni is a Ukrainian brand that has been present on the international market for 18 years. Please compare the Georgian market with other markets where the brand is represented.
A. The products of Melochi Zhizni are actively represented on the international market, and the Georgian market is distinguished by its rapid growth rate among different countries.
Consumer interest in the brand is growing every year. If in the past it was rare to use plastic oven bags for roasting meat, which best preserves the taste and aroma, today the increased sales indicate that consumers are well aware of the benefits of using such a product.
If we compare the Georgian market, for example, with the market of our neighboring country, Armenia, we can say that the consumption of Melochi Zhizni products in the Georgian market is three times higher. Also, the Georgian market is characterized by faster growth than the Azerbaijani market.
Q. What are Libo Group's plans for the future, as an official importer of Melochi Zhizni products to Georgia?
A. As I have already mentioned, Melochi Zhizni expanded on the market in 2021 and is found in all stores. Libo Group's 2022 plans include expanding Melochi Zhizni's product range at existing chain stores.
As the official distributor of Melochi Zhizni, it is very important for us to ensure a continuous supply of a wide range of products, to provide customers with discounts and gift sets, and to ensure long-term, mutually beneficial cooperation with partner companies.