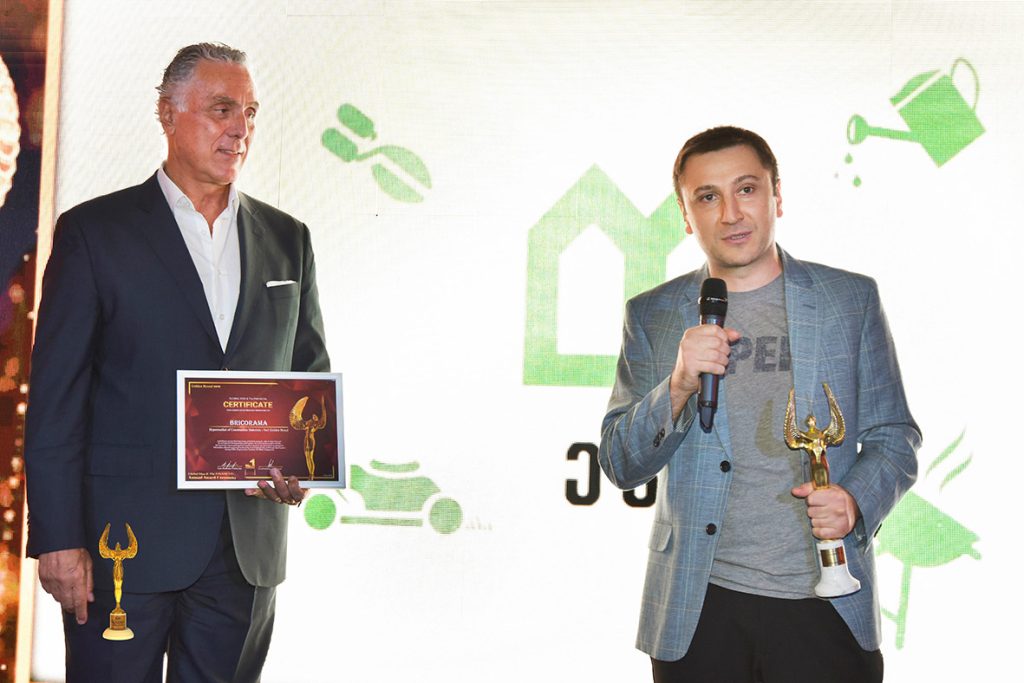 Bricorama, the first 'Do It Yourself' (DIY) concept store in Georgia, has changed the layout of their storefront to help customers navigate more easily and make shopping more comfortable.
"Every year we try to make shopping in Bricorama even more interesting and enjoyable for the customers, which is why this year we changed the layout of the store, which is much more comfortable and convenient for the customer. We have gradually begun updating our product lineup as well. This process is not over yet and will continue," Commercial Director of Bricorama Kakha Sonishvili said.
Q. Bricorama offers more than 55,000 products to Georgian customers. Which brands are exclusively represented at Bricorama?
A. The hypermarket presents leading brands from France, Belgium, Italy, Germany and other EU countries. Bricorama also has products directly produced under the Bricorama brand, available only through us. Most importantly, these products meet all the standards of quality and safety set by the EU.
As I have already mentioned, the process of rolling out new products has already begun. Products are selected according to market demand, sales rate and, in general, following the release of new products by manufacturers.
The Bricorama team is always striving to keep up with innovations, and offer innovative and different products to customers.
Q. A very interesting study was done by ACT which showed that certain categories of product in Bricorama are 80% cheaper than in Domino, Georgia and Nova. How do you manage to keep prices so low?
A. Yes, research has shown that compared to other stores, in the range of similar products, about 80% of these products are cheaper in Bricorama.
Specifically, compared to Domino, 76% of the products in the total assortment are cheaper in Bricorama, while compared to Gorgia 73% of these products are cheaper in Bricorama, and compared to Nova 79% of products are cheaper with us.
We work on maintaining this every day, doing price research and comparisons to offer the best price to customers in the market.
Q. Bricorama is the winner of the Golden Brand awards. What has led the company to this success in your opinion?
A. Despite the difficulties caused by the pandemic, we have made every effort to support our customers, whether by offering flexible online shopping or by changing pricing policies.
Consequently, after five years of Bricorama's operation, we have many satisfied and loyal customers, the number of which is growing. One result of this trust is that this year we received the Golden Brand in the category of repair-construction outlets, and we are very proud of this award.
***
The French building material brand Bricorama is the first DIY concept store in Georgia, offering high quality products and helping customers with their home improvement projects through providing professional advice and expertise, combined with innovative services and strongly competitive prices.
DIY, the 'Do It Yourself' concept, is the method of building, modifying, or repairing things without the direct aid of experts or professionals. DIY is explained as "individuals employing raw and semi-raw materials and parts to produce, transform, or reconstruct material possessions, including those drawn from the natural environment".
Bricorama was the first store to introduce this concept onto the Georgian market.