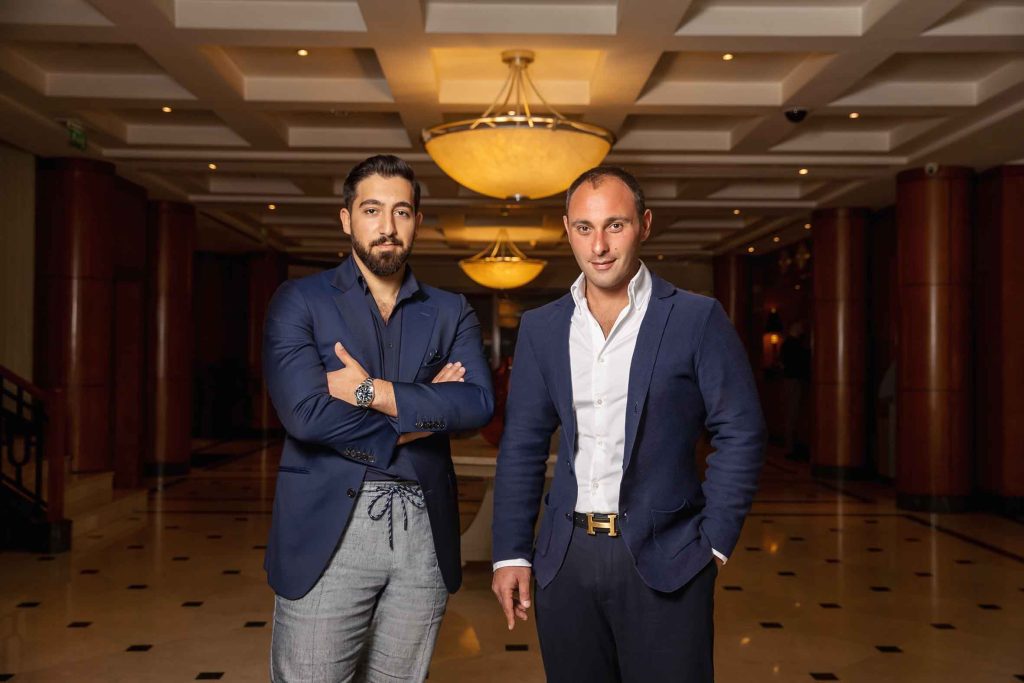 Azimut Yachts Georgia, the exclusive representative and partner of the world's number one shipyard Azimut Yachts (a brand of Azimut Benetti Group) in Georgia, has won the country's most influential business award, the Golden Brand, for its contribution to the development of Georgia's yacht industry.
Giorgi Chikvaidze, the Regional Manager of Azimut Yachts Georgia, said that the development of the yacht industry in Georgia is directly proportional to Azimut Yachts Georgia, "as we are the first to introduce a modern, European yacht destination in Georgia in spite of the not-so-favorable reality."
"Every year, in addition to the sale of yachts and boats, our activities also include the creation of jobs, for which our focus is mainly on the young generation. Modern boats and yachts need well-trained crews, because modern navigation systems and engine management technology is radically different from before. Until we brought modern boats and yachts, for many decades only the old type of recreational boats existed in our country. We bring new technology and at the same time train staff," Chikvaidze said.
He also highlighted the state's legislative support of development of the yacht industry.
"Especially in view of the fact that yachts and water sports are exempted from customs duties, which plays a very big and important role in introducing new boats and yachts to the country," he added.
Along with Giorgi Chikvaidze, Director of the company, Irakli Papiashvili, also sat down with Golden Brand to talk about how they built the industry up to the point where Azimut Yachts Georgia is now.
Q. When did Azimut Yachts begin in Georgia and how has the company developed over the years?
Papiashvili: The idea of ​​bringing Azimut Yachts to Georgia came from the day our founder Giorgi Chikvaidze joined the Azimut Benetti Academy about seven years ago. After working for the same company in Europe, he began to work on making Georgia the official Azimut Yachts dealer in the region. We faced many obstacles, as Georgia wasn't up to the company's standards in terms of infrastructure, economic, legislative requirements and more.
After several attempts, an unprecedented decision was made directly by the owner and founder of Azimut Benetti Group, Giovanna Vitelli, and in 2017, Georgia officially appeared on the world yacht map as the official dealer of Azimut Yachts. Brand Manager Francesco Boromei noted that this decision was made as a result of our founder's work in Europe and in hopes of potential growth on the Georgian market.
In addition, Azimut Yachts Georgia and the Georgian Maritime Transport Agency have signed a Memorandum of Understanding to make the Georgian sea flag better-known in the world.
Q. We are now talking about premium quality yachts with very large price tags. How much purchasing power does our market have?
Papiashvili: I agree with you, Azimut Benetti is considered to be one of the best brands in the world and an innovator in the yacht industry. Also, for the fourteenth year Azimut Benetti occupies first place in the Global Order Book, which is unequivocal proof of the company's world leadership.
As for prices, I would like to explain that Azimut Benetti is divided into two parts: Benetti Yachts (individual mega yachts above 35 meters) and Azimut Yachts (from 10 to 35 meters). In Azimut Yachts we have five lines of models: Atlantis, Flybridge, Magellano, S Collection and Grande. Prices are of course variable depending on the model line and depending on the specifications.
Prices on average range from 250,000 to 7,000,000 euros. As for the Benetti Yachts, here the prices depend on the individual orders of the customers.
We also have six daughter brands which offers boats, day cruisers and relatively small yachts with prices ranging from $30,000 to $800,000. Our company is ready to meet the requirements of almost any segment.
The Georgian market is growing fast and the number of interested buyers is growing from year to year.
Q. Do you have customers from our neighboring countries?
Chikvaidze: Yes, there is a lot of interest from Azerbaijan, whose buyers place their boats or yachts off of Adjara.
We also have an international database of used yachts and boats. Here we often cooperate with Turkey. From the Georgian office the used yachts and boats can be sold anywhere in the world.
Q. Please share with us sales statistics of 2020-2021.
Chikvaidze: In 2020-2021, record sales were observed in Georgia. The unabated demand for yachts in the pandemic came as a surprise to everyone. Eleven yachts and boats were sold in Georgia during this period.
Q. Also, please share some future plans.
Chikvaidze: Every year we acquire at least five yachts in different categories, including yachts with balconies, sport yachts, long-range and mega yachts.
We have already introduced several models to Georgia, and by the end of the year three new models will be added, both Azimut and our subsidiary brands. In addition to Azimut Yachts, we represent Tesoro Yachts, RegalBoats, Cranchi, Sessa Marine and other brands in Georgia.
The demand for charter yachts is very high, so our company has decided to introduce two high-class yachts, which will be rented out. Believe me, it is an unforgettable beauty and pleasure to see the whole coastline from Batumi to the nearby territory of Green Cape from a yacht in the open sea. Offering charter yachts will definitely be a big step toward developing the yacht industry in our country.
There has been a lot of problems this year as well, with several orders having been delayed by pandemic restrictions and the difficult political situation in the region.
The demand for boats and yachts significantly increased in the beginning of this season, and we are meeting this increased demand by offering many privileges to customers, such as pricing policy, free delivery, a crew for one year, which is also free to customers.