Evex Clinics, one of the largest providers of primary healthcare in Georgia, has taken major steps amid the pandemic to develop the country's healthcare field.
The company has recently launched a new project to increase access to various medical services and support healthy lifestyles.
Per the new project individuals will be able to receive 0% installment loans from the Bank of Georgia for medical services at Evex Clinics.
Evex Clinics will also cover the commission fee for the installment loan
George Gordadze, CEO of Evex Clinics says that the coronavirus pandemic has affected all fields, including healthcare and shrunk people's incomes.
"The pandemic, however, has once again revealed the crucial importance of health. The new project aims to support people not to postpone caring about their health and receive necessary medical services in a timely fashion," Gordadze said.
The project includes a unique Healthy Club offer – 50 per cent discount for healthcare and healthy lifestyle products.
Along with the innovation, Evex Clinics has initiated a post-Covid programme and provided the list of recommended health checks for the patients who recovered from coronavirus.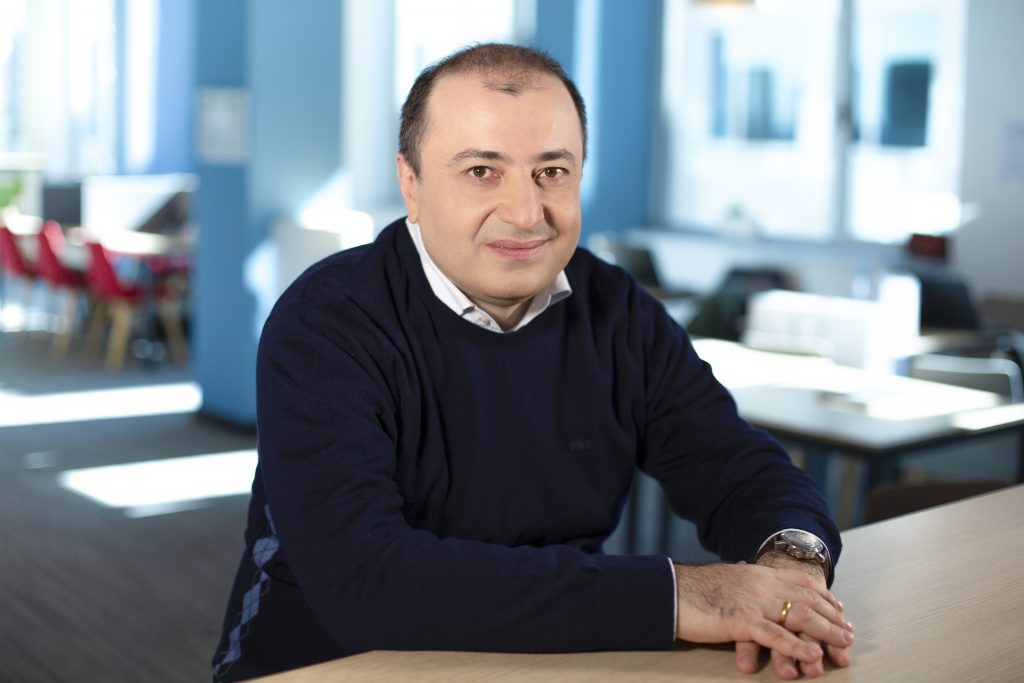 Within the programme, the patients are able to check their health to prevent post-Covid complications.
"We have created a new website about the post-Covid syndrome: www.postcovid.ge where users are able to receive comprehensive information about the health checks included in the programme and their importance. The quiz on the website guides a consumer, before consulting with a doctor, on the post-Covid checks which are recommended for them. We have big plans to further develop the primary healthcare field in Georgia," Gordadze said.
Evex Clinics is a subsidiary company of Georgian Healthcare Group which is the largest provider of medical services in the country, combining ambulatory, hospital, pharmaceutical and insurance services.
Evex has been present on the Georgian market since 2014 as part of the Evex Medical Corporation which is affiliated with the Georgian Healthcare Group.
Evex Clinics began operating on the market with the name back in 2019.
It is currently present in six Georgian regions with 33 clinics.
"We have not stopped growth even during the pandemic. We have opened a new polyclinic in Tbilisi which serves coronavirus patients. We also offer a dentist service in our New Dent offices and starting last year we also added aesthetic services. We have plans to open several polyclinics by the end of the year," Gordadze stated.
Q. What are the major advantages of Evex Clinics?
A. Evex Clinics is the largest primary healthcare provider in Georgia. In some regions, for example in Khulo and Keda, we are the only provider of medical services and we are well aware of the high social responsibility.
We are implementing significant projects to increase financial access to primary healthcare services.
Our clinics are distinguished by developed infrastructure, modern technologies, accessibility and, most importantly, top quality service.
We are always eager to offer new, flexible and innovative services. Evex Clinics has developed and launched remote services during the pandemic.
Our consumers are able to consult with a doctor online.
We have created a social media space for this as well.
Evex Clinics is successfully running an online booking project under which it is possible to book a visit with any specialist from the website of Evex Clinics. In addition, we have created a lab portal where users are able to see the results of their laboratory tests.
Q. What was the pandemic's impact on the company?
A. 2020 was not a standard year for business. The pandemic has drastically changed consumers' behavior. During the pandemic more people addressed our clinics.
For instance, in the 4th quarter of 2020, we provided patients with 550,000 ambulatory services which is about 15% more than in the same period of 2019.
Although many restrictions have been in place due to the pandemic and mobility has been reduced, more and more new customers are reaching us for various medical services.
As soon as the pandemic began, we promised our employees that none of them would leave their jobs and so it happened. In the very first days of the crisis, we invested GEL 100,000 in the Evex Fund which supports our employees and their families.
Despite the pandemic we go ahead. We have recently announced 300 vacancies for up to 30 positions.
Q. Congratulations on receiving the Golden Brand award. Can you name the reasons that have brought you this award?
A. Thank you. The award is a further motivation for us.
2020 was full of challenges and we were able to cope with them successfully.
I want to single out several activities.
Our clinics began preparations even before the pandemic reached Georgia. We familiarized ourselves with all the new approaches which were used in the fight against coronavirus. The attitude allowed us to ensure the best service for Covid-19 patients and inform them in a proper way.
We carried out major changes to prevent the spread of coronavirus in our clinics and offered remote services. The consultation of a family doctor, within corporate social responsibility, is free of charge and about 30,000 patients have used the service.
To improve the quality of remote medical services we created an online concilium with the participation of specialists working in Georgia and abroad.
Evex Clinics held the first digital medical forum about Covid-19 which was attended by up to 800 doctors around the country. The forum aimed to inform doctors about the experience of various foreign states on coronavirus.
We have created free Facebook doctors' offices which allow users to receive answers on medical questions from Evex Clinics' specialists, which has about 20,000 members.
Evex Clinics is involved in coronavirus state management programmme. As part of the 112 service project our family doctors managed 20,000 patients remotely alone in November and December.
We remade our seven clinics in regions to receive Covid-19 patients.
As soon as the virus entered the country, we launched a corporate social responsibility project under which we expressed support to the people who were unable to work remotely. With a team of specially trained doctors and our mobile clinic Evexmobile, we ensured medical and information support for about 5,000 employees of up to 50 companies.
In May 2020, we launched the Medical Service Cards project which provided significant benefits for medical services. Under the project, we gave medical service cards to 40,000 new and existing beneficiaries.
The cardholders were able to enjoy up to 70% discount on ambulatory and dental services.
Emigrants returning to Georgia also enjoyed significant benefits within the project.
We have launched an unprecedented large-scale corporate social responsibility project with Liberty Bank under which social card holders, including pensioners, receive the highest discounts on up to 800 ambulatory and dental services designed specifically for them.
Of course, these projects would not have been implemented without the dedicated and tireless work of the 3,500 employees of Evex Clinics, and I would like to express my special gratitude to each of them.