Wolt, Finnish food-delivery platform which has been operating in Georgian market since 2018, intends to further expand its delivery service in Georgia and offers a wider assortment of products.
Regional General Manager of Wolt in East, Natalia Khizanishvili told Golden Brand that Wolt has expanded delivery zone to Tskneti and launching Rustavi in the nearest future.
"In addition, Wolt has recently started delivering orders from pharmacies, cosmetics stores and various necessary products. Our goal is to deliver any desired product to the customer within 30 minutes. Also, now Wolt is available 24/7", Natalia Khizanishvili said.
Wolt offers food delivery services in Tbilisi, the capital city of Georgia, the Black Sea resort city – Batumi and in the western Georgian city – Kutaisi, which Wolt entered last year.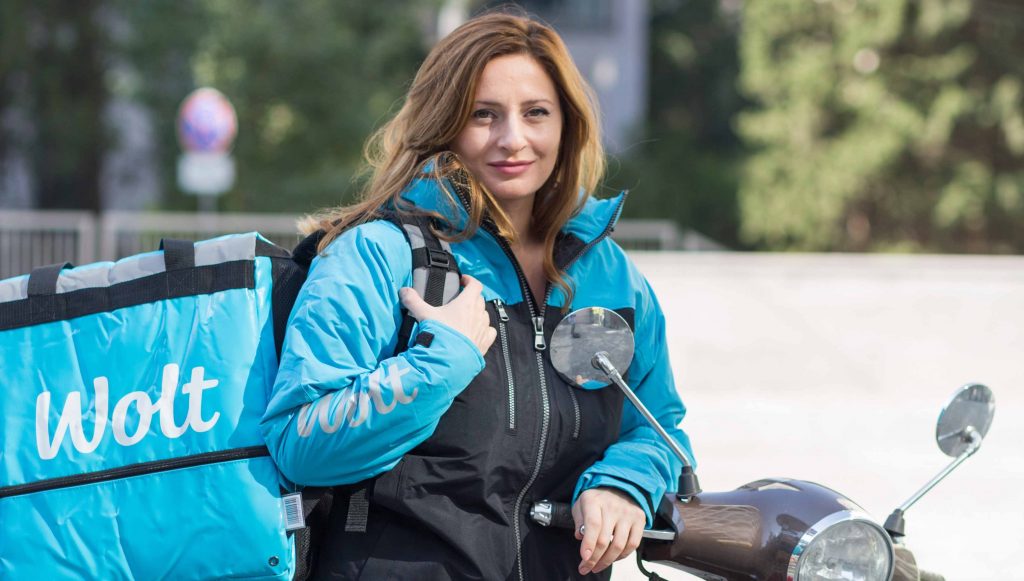 Currently, Wolt partners with more than 700 restaurants and 350 stores in Georgia and this number is increasing every day.
"Brands like Carrefour, Gastronome, Libre, GPC, Pharmadepot, Aversi, Palais de Thes, Georgia, New Light and many others are partners at Wolt", said Natalia Khizanishvili.
Q. Wolt has the offer of 'healthy days', which means special discounts on healthy products. How did you come up with this idea and how popular has this offer become among Wolt users?
We are constantly thinking about which direction will be the most interesting for our customers. That's why we regularly come up with different campaigns and offers, which are constantly changing, and customers have the opportunity to taste different dishes or easily order from their favorite restaurant.
With the advent of spring, we decided to offer a week of healthy days to our customers. This is the period when we can eat seasonal fruits and vegetables and regain the vitamins we lacked during winter. Also, the number of restaurants at Wolt that offer healthy food to customers is increasing. This offer/campaign was also aimed at raising the awareness of new concept restaurants.
Q. What is your strategy towards the competitors and how does Wolt manage to be competitive?
Competition is very important and we think that we have a very competitive environment in Georgia.
Wolt is distinguished by the speed of delivery and availability of service. Our support team, which works 24/7 to ensure that the experience gained with Wolt is flawless for the customer, is also noteworthy.
We are constantly working on improving the quality as well as on the fastest delivery to the customers in the city. In addition, we want to offer our customers a constantly updated and as diverse choice as possible, at the same time to have a variety of offers such as pizza or burger week as well as 2 + 1 and 1 + 1 campaigns.
Q. Could you please summarize the year 2020. How did the company end the year?
2020 was a year full of challenges. However, we managed to overcome these challenges.
Despite very fast growth of about 200%, we were able not only to maintain but also improve the quality of service.
The pandemic accelerated the implementation of projects that were planned but over a longer period of time. Also, the market volume has increased. More people use the delivery service today than they did a year ago.
Q. What about 2021? What are the new challenges or developments of Wolt this year?
The beginning of 2021, like the previous year, is still very dynamic. The market continues to grow rapidly, and the competition is intensifying as well. This requires a proper response from the company, both in terms of regional expansion and the introduction of new services, assortment growth and continuous quality improvement.
Q. Congratulations on winning the Golden Brand award. This was the second Golden Brand award for Wolt. In your opinion, why did experts name Wolt their favorite company?
Thank you, it's a great honor.
First of all, in 2020 we faced a completely changed reality and took on the greatest responsibility because of the pandemic. We think we have successfully overcome this challenge; we have been able to adapt to the changing environmental conditions in the shortest possible time, and to meet the growing demand for fast delivery service, not only for ready-to-eat foods but also for basic food items and other products. At the same time, we have taken care of the expansion, the safety of employees, courier partners and customers.
Wolt was the first to introduce a contactless delivery service. Given this situation, we decided to add delivery service from supermarkets and increased the number of partner couriers.
Last year we started operations in Kutaisi.
Throughout the year we offered customers various campaigns, free delivery services and valuable activities with our partners.