Georgian fish processing company Umali will introduce new products to the local market this year, among which will be fish pate and dried and low-salt fish chips.
"So far fish pate produced in Georgia is the novelty on the local market. This new product will be produced with the domestic raw materials, which will make it much better and acceptable for our customers compared to the similar imported products", said the general director of Akhali Tevzi (a company that produces fish products under the brand Umali) Geno Naskidashvili.
"The packaging of fish pate products will also be distinguished. At this stage we are working on its design. All works will be completed soon and in the nearest future fish pate by Umali will be available for the customers. I am sure it will become one of their favourite products", he added.
In addition, Naskidashvili announced another new product that will be introduced soon. This is dried and low-salt fish chips which are created 'especially for the beer lovers', he said.
"There will be different varieties of fish chips which will be available at the stores in the nearest months", said Naskidashvili.
Umali is a fairly young company which opened in 2017 a modern processing plant, Akhali Tevzi, in Georgia's Kareli region and it is the largest fish processing factory in the Caucasus.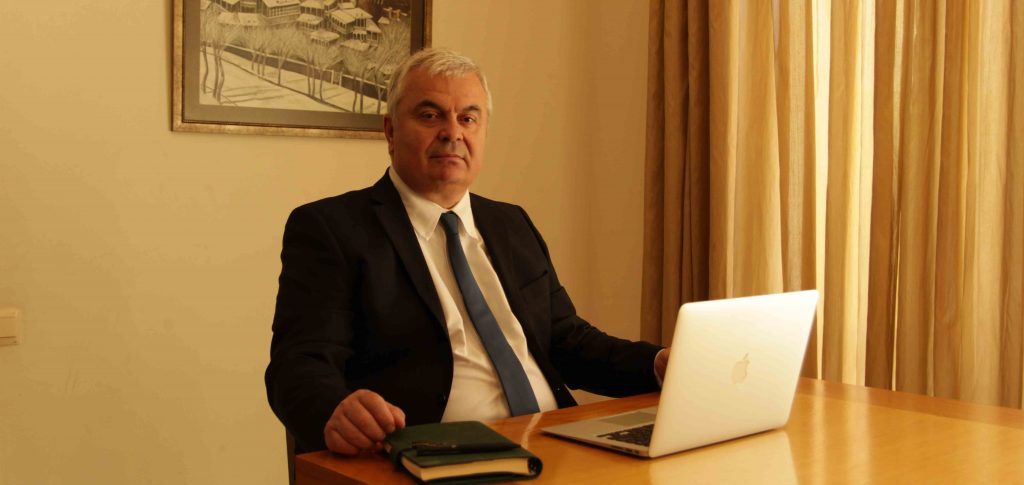 Before this, there was no fish processing factory in Georgia.
Umali produces about 150 tonnes of different species of fish and caviar annually. So far 100% of the products are sold on the local market.
Q. Initially, Umali produced 120 varieties of fish products, but since the Georgian consumers did not get accept all of them, you decided to reduce the range and now Umali produces 55 sorts of fish products. Are you planning to bring back the old flavors and increase their awareness?
A. At this stage we do not plan to renew the production of fish with old tastes; we prefer to offer customers newer products, which are created base on the knowledge and experience that we have acquired over the years.
We do not plan to experiment with old products, because we believe that we can offer much better and quality products to customers in both local and international markets.
Q. You mentioned international markets. Do you plan to start the export of Umali products? When and where?
A. Yes, we consider the export of Umali products but taken into account the current situation which is related to the Covid-19 pandemic I guess it will not be possible in near future. We wait until the epidemiological situation is stabilized in Georgia as well as in the countries to where we plan to start export.
We hope that once the pandemic ends, we will quickly return to this issue and our products will be presented in at least three countries.
Q.  Because it is not possible to produce as much raw material in Georgia as the enterprise needs, you are forced to import raw materials from Norway. What is the percentage of Georgian raw materials in the whole production of Umali?
A. The share of Georgian raw materials in the total production of Umali is 30% currently.
Q. How has the production of Umali increased last year?
A. You know how challenging the 2020 was for businesses. Of course coronavirus restrictions and exchange rate fluctuation have left a noticeable mark on our manufacturing as well.
Despite the difficulties we were able to retain key staff.
As for the growth of production, it certainly did not happen at the pace we had planned at the beginning of the year, but we still managed to increase the production and sale of products.
Last year sales of Umali products increased 20% compared to 2019.
Q. Has Umali expanded locally recently?
A. At this stage we do not plan to expand on local market. Our priority is the supply already existing markets sufficiently.
Currently Umali takes 60-70% of Georgian market share.
Q. Congratulations on winning the Golden Brand award. In your opinion, why did experts and customers name Umali their favorite company?
A. First of all I would like to say thank you to all customers and experts who participated in the voting and made choice on our company for the third times already. Being named as their favourite brand in this segment gives us stimulus to continue our hard work.
Also, thank you to the organizers of the event.
I underline that this award goes to all employee of our company and I would like to thank all of them for their hard work.