Venotonic and angioprotective medication Detralex, discovered and manufactured by the international pharmaceutical company Servier, has won its first Golden Brand award.
Experts and the customers who took part in the Golden Brand survey have named Detralex as their N1 favorite venotonic and angioprotective medication. Detralex is available for Georgian patients since 2003, when Servier opened its representative office in Georgia.
Maia Khetsuriani, director of Servier representative office in Georgia, said that the experience of healthcare professionals and patient satisfaction played an important role in gaining this recognition in Georgia.
"Chronic venous disease and haemorrhoidal disease for which Detralex is recommended are common everywhere. Therefore the demand on effective and quality treatment with Detralex is high worldwide. Servier's name is often associated with Detralex as its awareness is high among the population. The number of grateful patients is increasing every year as Detralex rapidly reduces all symptoms of chronic venous disease and hemorrhoids and markedly improves the quality of life of patients", Khetsuriani said.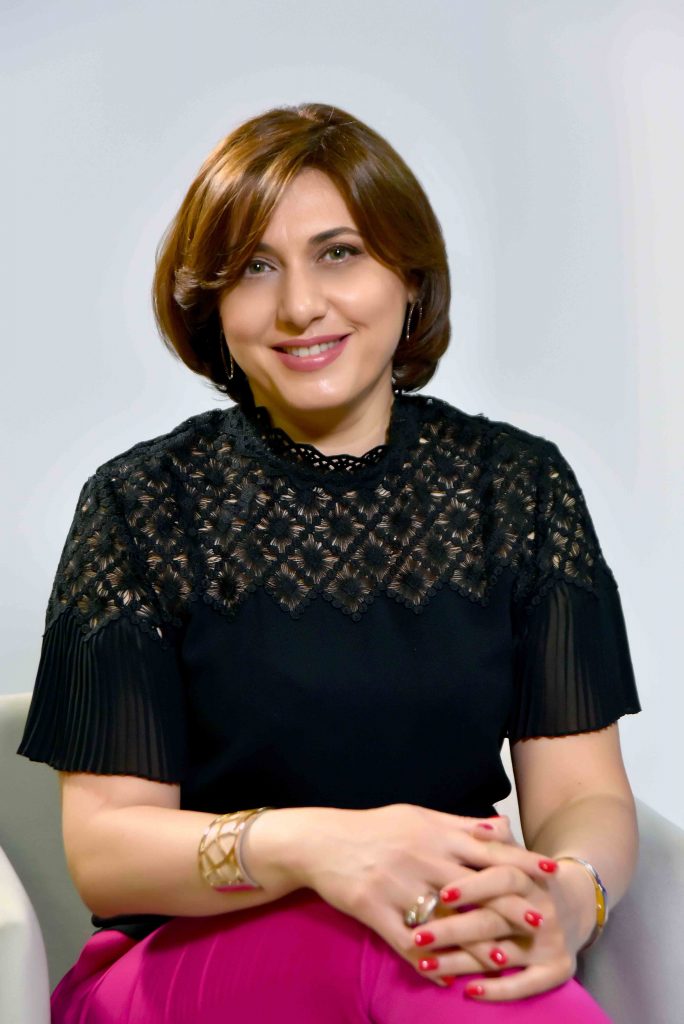 Taking care of patients and employees are key for Servier. She said that Servier has been certified as a Top Employer 2021 in the six European countries: France, Belgium, Spain, Greece, Italy, and Portugal. Consequently, Servier is now also certified as a Top Employer Europe 2021.
"It is true to say that despite a challenging year (which has led to significant changes in companies around the world), Servier has proven that people – patients and employees are the priority for the company", Khetsuriani said.
Q. You mentioned it was a challenging year. What was the biggest challenge Servier faced in Georgia last year?
A. During the first lockdown last year, we did all we could to ensure an uninterrupted supply of medicines as a result of intensive communication with the head office and we can confidently say that we managed this task appropriately.
We have also taken important steps to ensure that medicines do not become more expensive during last year of pandemy despite the devaluation of the Georgian national currency, lari. This year we managed to minimize this increase linked to the import in Euro to keep medicines affordable for patients.
Q. What are the company's values and also, its main goals?
A. The patient is at the center of all decisions at Servier. Our company aims to ensure significant advances in medicine, promoting effective and affordable healthcare for patients.
The traditions and values ​​introduced in the company by its founder, Jacques Servier, are still the main driver for the implementation of all projects. Creating innovative drugs and promoting progressive thinking, sharing knowledge and experience, caring for patients and staff come together in a quest for success that will make any challenge or obstacle easy to overcome for all of us. Constantly searching for a solution is a pleasant way to succeed.
Q. How is Servier positioned on the pharmaceutical market of the world as well as in Georgia?
A. Servier is one of the leading brands in Europe and the second largest company in France.
It is important that Servier has been among the top five companies of the same field in Georgia for many years.
The priority areas of Servier are Cardiology, angiology, endocrinology, neuropsychiatry and oncology.
For its contributions to cardiology and angiology, Servier is considered an undisputed leader by international medical associations.
Servier's medicines are a reliable and effective tool for health professionals to manage many diseases such as arterial hypertension, ischemic heart disease, diabetes and chronic venous disease.
Q. How many medicines does Servier offer the Georgian market?
A. In total 17 medicines of Servier are registered in Georgia in different doses and forms. Each of them is an original molecule, the effectiveness of which has been confirmed by large-scale clinical trials and recommended by international guidelines.
Every day, 100 million patients in 150 countries around the world are treated with Servier medications.
Oncology is a relatively new direction for our company. Unfortunately, due to the urgency of the problem, the need for modern effective treatment is high and therapeutic innovations are mainly planned in this field.
Q. What is the contribution of Servier in developing the Georgian pharmaceutical market?
A. Education has always been a priority in our company. During these years, Servier has organized many scientific conferences and workshops with participation of foreign experts, which allowed Georgian specialists to share international experience in practice.
At the same time, Servier supported public awareness campaigns about various diseases. Our goal is for people to get more information and to identify the symptoms of such common diseases like arterial hypertension, angina, venous insufficiency, hemorrhoidal disease timely. Early diagnoses can lead to better management of the disease.
If we can make even a small contribution to saving lives, we will consider our mission accomplished.
Q. What are your expectations for this year?
A. I can proudly say that our team has shown amazing mobilization, unanimity, the ability to adapt to the new reality in the crisis caused by the pandemic. Together we were able to record another important year in the development of the Servier Georgia office. We work on different projects to realize next year together with medical society and we believe that we will be able to deliver important contributions in Georgian healthcare.
We hope we have already gone through the most difficult period and the world will soon defeat the pandemic.
There are many challenges ahead, but with the love of our work and professional attitude, we will be able to do many more useful things for the benefit of Georgian patients.