La Familia, originally focussed on flour production in Georgia, has recently launched a new pasta product 'which is far superior to similar products on the market,' the company claims. 
The company has plans to further expand its production and add prime quality products.
"Our new product pasta is already for sale. Customers are already familiar with our flour and appreciate the quality of the product. We are sure that La Familia pasta will enjoy the same success because its quality is really distinguished and it stands far superior to similar products on the market. That is why our positioning is that we have real pasta and not maccaroni. We offer our customers a variety of pasta, spaghetti and, most importantly, a novelty- pasta for children," La Familia Deputy General Manager Giorgi Gurgenashvili told Golden Brand.
In the next two months the company will also introduce premium-quality Georgian traditional black tea on the market.
"To emphasize the high quality of the product and to gain the trust of customers, the tea packaging contains only hand-picked tea, only high quality leaves. La Familia tea was created for both the local market and exports.The project includes a bio direction as well," Gurgenashvili said.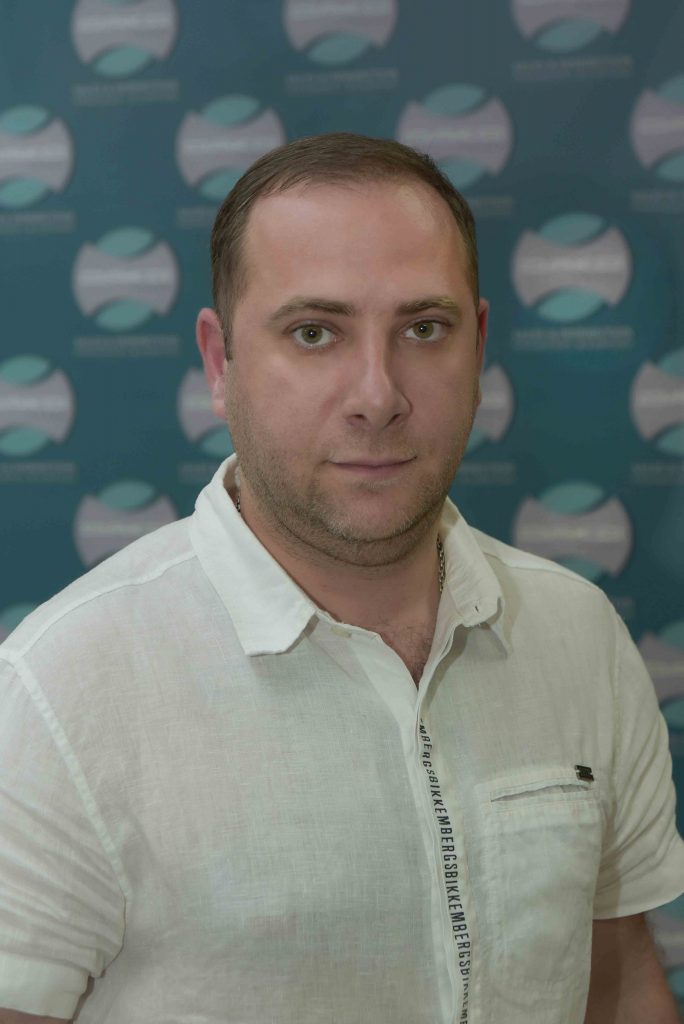 The company plans to produce flour specifically for pizza, khachapuri, croissant, khinkali and other products.
The company also plans to produce premium quality cereals: buckwheat, rice, sugar (brown among them, etc.) as well as Georgian, natural honey and spices.
La Familia, which has been operating on the Georgian market since 2016 started with just two categories of flour- baking and a prime-quality flour.
Currently, the brand is represented by five types of flour – extra, semolina, whole wheat flour, premium flour and baking flour, eight types of pasta and two types of tea.
Gurgenashvili states that the price for the products is affordable 'because La Familia is for every family!'
The company products are available around the country in all network and non-network markets, while exports are made to both Europe and Asia.
Q. Which of your products is most in demand?
A. Currently the prime quality flour is most popular. We hope that new products will also become popular in the same way.
Q. How competitive is the market?
A.Competition is high and we welcome it! However, our latest technologies in production, modern laboratory, strict adherence to international standards make us leaders on the market.
Q. How do you attract customers?
A.We constantly offer different discounts and activities on social media. We also have pre-planned, annual marketing activities. Based on the brand strategy, both our products and marketing materials (videos, posters, etc.) are quality-oriented which attracts new customers, increases brand awareness and brand loyalty among existing customers.
Q. How active La Familia is on social media?
A. We are quite active on social media. We already have a loyal community there who help us a lot to establish direct communication with customers.
We are especially proud to say that feedback for our products is never negative. We never delete or block comments.
Q. You also share interesting recipes and tips with users on the social network. What is the goal of the approach?
A.Yes, it is part of our strategy which aims to stay close with customers.
Q. What is La Familia's share on the market?
A. We have not carried out research so far in this regard. Most likely, without research we can assume 50% and above.
Q. Congratulations on receiving the Golden Brand. Can you name the specific activities of 2020 that have brought you this award?
A. I believe that stability and quality were the main reasons for this. La Familia team has been working very hard for years to produce high quality Georgian products which are and will be in full line with top European standards.