Hotels & Preference Hualing Tbilisi plans to launch a series of special offers at all venues of the hotel once international tourism and business travel becomes easier, says Patrick U. Buder, General Manager of the hotel.
"Once international tourism and business travel become a bit easier, which we expect by the end of second quarter 2021 depending on global vaccination coverage, this is the moment when we plan to launch a series of special offers at all venues of our hotel. For our loyal domestic clientele, whom we have never forgotten, we have had special membership plans for the BE PURE recreation complex", he said.
The 5-star Hotels & Preference Hualing Tbilisi is considered a leading business category hotel in Georgia. The hotel has been operating in the country for almost five years already, offering remarkable services to its business visitors as well as to individual guests.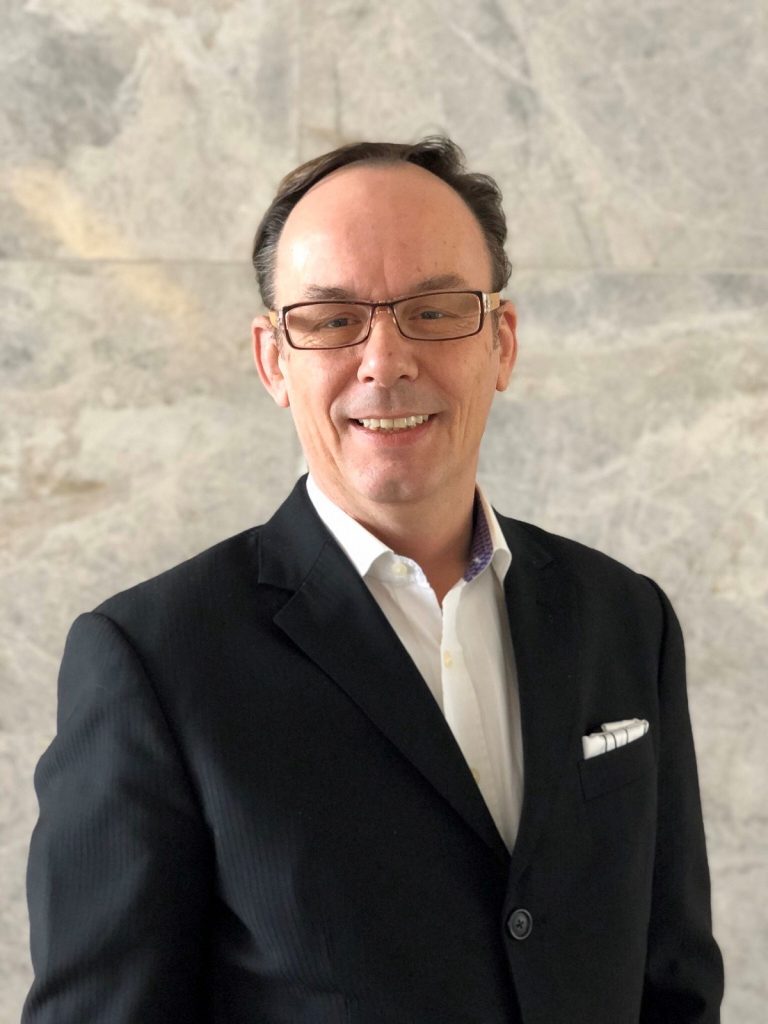 During this period the hotel has hosted various events, including business meetings; MICE events; luxurious weddings; corporate events; seminars; and the Golden Brand Awards Ceremony as well.
Located in the Tbilisi Sea district the hotel features 246 guestrooms and the largest meeting venue in Georgia. It offers guests a perfect stay in an ecologically clean atmosphere with fresh air.
The hotel is also distinguished by its various food and beverage outlets, where guests can enjoy European as well as authentic Chinese cuisine.
The hotel is famous for its extensive recreational facilities as well, including an indoor swimming pool, gym, SPA massage center, studio room, sauna and 3D golf simulator.
Patrick U. Buder answered a couple of our questions about how Hotels & Preference Hualing Tbilisi continues its operations despite the pandemic and coronavirus restrictions.
Q. A lot has happened since our last interview. We had high expectations for last summer's tourism season, which were partially fulfilled. But then the second wave of Covid-19 started and now we are experiencing a third wave. Please briefly summarize the year 2020 and the beginning of 2021 – how has the pandemic affected the hotel and how have you handled it?
A. At the beginning of the pandemic, Georgia stood out as a leading country in regards to the control and containment of the spread of the Covid-19 virus with stunning efficiency.
2020 was a challenging year for all of us, not only in Georgia, but surely with the country's tourism industry contributing a lot the economy, we can say it was a blow.
The first quarter of 2021 is low season anyways, so the focus was on getting ready and contacting our various partners for the coming months ahead and monitoring the developments.
Our team was working hard from the beginning to adjust the hotel operations and services in accordance with all the guidelines and regulations provided by the Ministry of Health of Georgia and World Health Organization.
The hotel is fully equipped with information boards and signage to instruct guests and team members on the guidelines and 'best practices', sanitizing stations throughout the hotel, hygiene barriers, regular sanitation etc.
As for the technological aspect, menus at the food & beverage outlets can now be downloaded via QR code by the guests on their smart devices.
Moving forward we are working on the digitalization of check-in of guests who wish to do so, but we also believe a certain percentage of guests and travelers still prefer personal face-to-face contact. A lot of companies have started this kind of concept a couple of years ago and it created some traction as a 'novelty', but it still hasn't really kicked in as a trend. Maybe the pandemic will help it a bit more.
Q. What are your expectations for this year's summer season? Airline companies are resuming step by step their operations and even new airline companies are entering Georgia. The government has also simplified entry rules for the citizens of certain countries.
A. Overall, the summer season and the recovery, in general, will depend on several factors i.e., the vaccination progress worldwide as well as in Georgia and the feeder markets, the geopolitical developments, etc.
For example, some of the historical feeder market countries have reached very high vaccination ratios compared to their population. This will have a positive impact on the hospitality industry in Georgia for the coming summer months.
Many international publishers, magazines, TV channels, even the governments admit that Georgia is one of the safest destinations in Pandemic Era Tourism. Our hotel is on the periphery of the city center, but now social distancing is the new trend, for which our hotel has a lot to give and plenty of possibilities to spend the day with comfort and in a controlled safe environment.
Various airlines have announced their return or new routes to Georgia, but in the end, it will depend on the vaccination and "vaccination passport" agreements between different countries and which vaccines are recognized by Georgia for easy and entrance regulations.
Q. When scrolling the hotel's Facebook page I found that you offer a cinema night package to customers. Please tell us more about this offer – how and why did you come up with this idea and when did you start offering this service?
A. Correct, we promote our 'Cinema Night Package' to offer something creative and different to our Georgian guests. Our Legends Bar has all the equipment such as a sound system, big screen, space for social distancing. So, while families still want to get away from their own 'four-walls' and avoid complications due to the curfew, we can provide a relaxed atmosphere to spend the evening in a relaxed and fun/safe setting laying on a bean bag with popcorn and drinks – like your private cinema.
Q. I guess you used the pandemic year to further develop your hotel. You renovated the recreation center Be Pure and it has been open to guests starting April. What new developments did this renovation bring to the center?
A. Last year we won again the World Luxury Spa Award for the Be Pure and therefore we feel the obligation to continuously improve our facilities and services. The renovation was focused on the swimming pool itself to improve the water quality, which is a hygiene aspect.
The next step will be the sundeck terrace, which should also be ready for the 'sunbathing' season as well.