The Georgian Service Network (GSN) has plans to offer 'new and interesting products' to Georgian consumers, including fiscal devices and POS equipment.
Lyubomira Georg Popova, head of marketing and sales department at GSN, told Golden Brand
that the company had to delay some of its projects due to the pandemic.
"However, the pandemic has not stopped us from launching our latest product named I-Cash, which is a cloud-based POS software, for any kind of shop and restaurant. We have offered complete POS equipment so far, but POS software is a new challenge for us. I-Cash is an easy to use online program with remote access in which data is absolutely secured. The main advantages of our POS software are that the initial investment is low and you do not have to buy additional devices. The program is entirely online and the administrator can control his/her business from anywhere in the world. It provides from quick billing, sales, warehouse and revisions, accurate inventory management to accounting. With I-Cash, we have completely closed the circle of products and solutions that any point of sale needs and all these at very affordable prices," Popova said.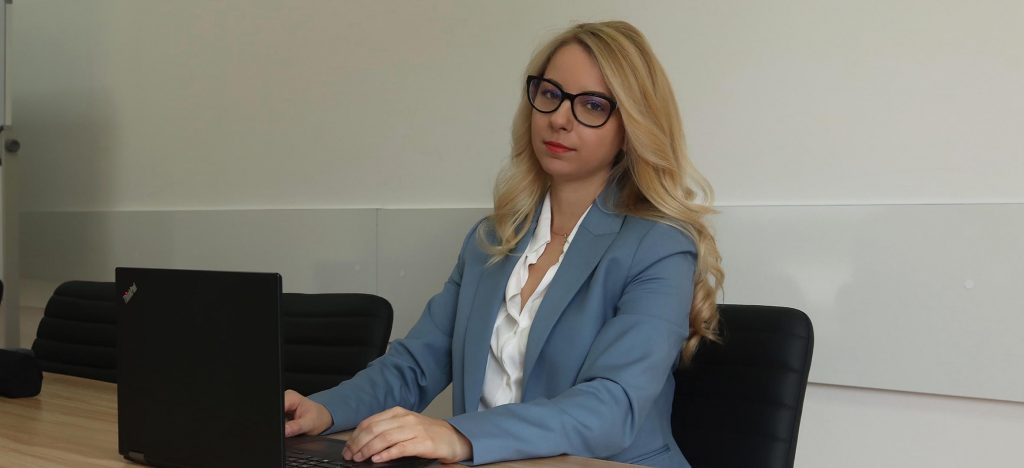 GSN has been operating successfully on the Georgian market since 2011.
Since its inception, the company has grown exponentially, starting from its product line, which is constantly updated according to trends, to the expansion of its office network and the number of employees.
The main, basic product of the company are cash registers, followed by POS, retail equipment and POS software.
The cash registers that are offered are registered with the Revenue Service and fully meet Georgian standards.
GSN has 16 offices in Georgia, three of which are located in key locations in Tbilisi, near the metro stations Delisi, Tsereteli and Isani.
The other 13 offices are in big cities such as Batumi, Kutaisi, Telavi, Rustavi, Gori, Zugdidi, Poti, Zestafoni, Akhaltsikhe, Borjomi, Ozurgeti, Akhalkalaki and Marneuli.
In each of the offices, the company offers purchase and registration of cash registers, service and maintenance.
"Our products are divided into the following main types. First are cash registers, fiscal printers, then POS equipment and POS software. In total, we have over 50 items in our product line.
The company also provides two services that have no analogue on the market in Georgia. Comfort and Express services provide customers with the convenience of working with a cash register. With the first service called Comfort, the client receives maintenance and repairing of a cash register plus spare parts for free. Express service provides the option to be visited by our technician on site in case of technical issues, unlimited times and at any time," Popova said.
Q. Which of your products are the most in demand?

A. The key product for our company is cash registers which are very popular on the market and everyone can recognize them. Expert SX is our best seller and the most popular one, followed by Compact S known as the smallest and most elegant cash register in the world. In recent years, the trend shows that POS systems, bill counters, barcode scanners, thermal printers and cash drawers also lined up in the sales queue. We also offer electronic scales, label electric scales, label printers. All products can also be found on our website: www.gsn.ge.
Q. Who are your competitors? What are your advantages compared to them?
A. Studies indicate that two types of direct competitors exist on the market – companies for fiscal devices and POS or retail equipment traders. There are several factors that make us surpass them. First and foremost is that GSN has a team of highly qualified engineers and technicians. We manage to offer a network of service centers throughout the country and a call center taking calls from 09:00 to 24:00. Another of our advantages is that we rely on the quality and select our product range very carefully and last, but not least, the prices of our products and services are unique in Georgia. All analyses show that GSN provides the best value for money. In terms of competition, our primary goal is to stand out, be seen and have potential customers focus their attention on us.
Q. Have you introduced any innovative services due to the pandemic?

A. Beyond letting clients know the logistics of our approach, we gave them a way to stay connected. Customers spending more time at home will still need to shop for things to make their business run. We directed them to our online store, took orders by website and service distantly. GSN has a remote sales team that has been working successfully for two years. Customers can purchase any of our products through the online store or directly by phone, and delivery will be completely free for any part of Georgia.
The new thing here is, we built an online system for contracts. For a written contract to be legally-binding, could be signed by both parties. Traditionally, this meant everybody physically signs a paper contract by hand at our office. Things have changed in the last year, and now people have the option of digital contract signing on our website which is only a five-minute job. The most obvious benefit of using online contracts as opposed to traditional ones is the time and visits at our branches that it can save to our customers.
Q. Congratulations on receiving the Golden Brand. Can you name the specific activities of 2020 that have brought you this award?
A. We are grateful to your experts for the recognition and appreciation they give us. It's a huge honor to accept this award on behalf of everyone at GSN. The biggest honor goes to the team who supported the company to attain its overwhelming success for the past few years.
Starting with a small office in Tbilisi all the way back in 2011 and about 10 employees, today we managed to have a showroom of over 50 products in 16 offices around Georgia.
These days our company employs 120 people, receiving attractive benefits for professional development and one of the best remunerations in Georgia.
In 2020 GSN was able to ensure satisfaction for over 150 thousand customers visiting our branches. In the last year, the company has shown stability, assurance and confidence to customers and employees as well.
With a lot of hard work and dedication, our team has taken GSN to great heights of success and has shown that doing successful business in Georgia is completely possible!