Bebe+ kids clothing network, which has been present on the Georgian market since 2000, has further activated Facebook sales during the pandemic to ensure comfort for consumers.
The company leadership says that online sales were launched before the pandemic. However, the direction was further strengthened over the past few months.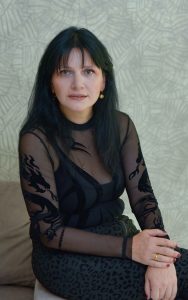 "During the coronavirus pandemic, once the government allowed e-commerce in the country, we launched Facebook sales and plan to expand in this regard. Today we satisfy the needs of dozens of customers every day. We can say that we laid the foundation for this new tool during the most difficult period for our company", Bebe+ Director Nana Chitava told Golden Brand.
Chitava said that Bebe+ is currently working on a webpage to allow consumers to buy their products without any obstacles.
Bebe+ provides clothes for children from 0 to 16 years of age. The clothes are imported from Europe as well as from Asia and are all original brands, including Rox, Tommy Hilfiger, Mayoral and Old Navy.
"We launched the business with a shop of just seven square meters. Currently Bebe+ has 11 branches around the country. The standards of all the brands have been ensured since the very beginning. We have always been focused on each detail that is why we have a number of satisfied consumers," Chitava stated.
Currently the company has seven branches in Tbilisi, two branches in Batumi and two branches in Kutaisi.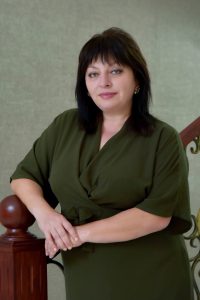 Chitava says that clothing for 0-7-8-year-old girls and boys are most in demand. As for the price, she states that the products are mostly available for a middle-income-segment. "However, high-income-consumers also visit our stores quite often," she said.
Chitava believes that the market is competitive 'which is one of motivators for us to offer better products and service.' However, she says that despite the fact their competitors represent internationally famous brands, the competition is quite healthy and balanced.
Q. What is your advantage compared with competitors?
A. I believe that our major advantage is that our products are available for middle-income consumers and that our products are diverse and tailored to the tastes of Georgian consumers. We also have innovative and modern approaches.
Q. What has been the pandemic impact on Bebe+?
A.We just barely maintained the previous pace thanks to online sales, our employees and consumers. But it is hard to cope with the challenges. However, thanks to our staff, mutual understanding with partners and well-planned management we are coping with every challenge.
We even have plans to add several branches in strategically important regions.
Q.How do you attract consumers?
A.We systematically offer promotions, discounts. We offer 20-50% seasonal discounts. We have had frequent, 20 % discount without any special occasions. Recently, we have offered a 25% discount on the whole collection which was announced on radio and TV channels.
Q.Congratulations on receiving the Golden Brand award. What factors came together to make this happen?
A.Despite the pandemic we maintained previous prices and offered all our services online to our consumers.
Despite general problems and difficulties in the country, we have stood by consumers and their interests. We have offered various promotions and discounts in line with their demands.